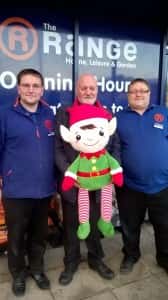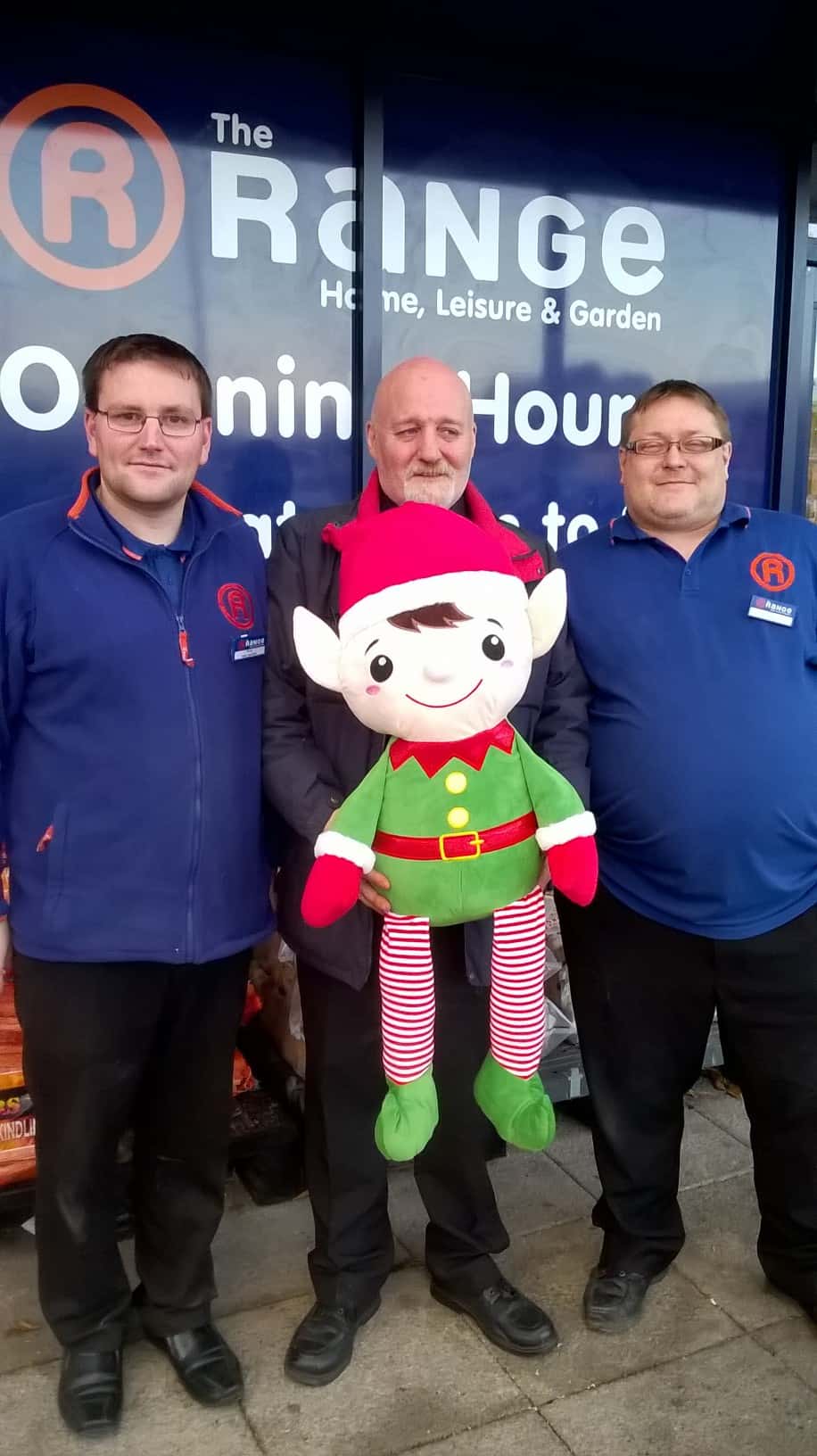 Wise Group's Employability Elf, Arthur, delivered early Christmas presents to The Range in Dundee to say thanks for helping unemployed people into work.
Arthur gave the gifts on day two of the Wise Group's #12EmployersofXmas campaign, which celebrates employers that work closely with its various projects supporting people to get jobs.
The Range was recognised for the role it played in assisting over twenty unemployed people into full or part time roles within the business.
The retailer has worked with the Wise Group since July 2016 when it was involved with a retail academy that put forward four candidates for various positions within the store.
Wise Group academies offer tailored packages of training and skills development to fill gaps in the labour market identified by local employers.
In recent weeks six candidates have successfully started as retail assistants with The Range in Dundee, who see Wise Group as a valuable recruitment source. In the first eight months of 2017 six Wise Group academy graduates had received 'employee of the month' awards from the store.
Peter will soon be 60 years old and has worked all his life. After a four month spell of unemployment he approached the Wise Group having had no experience of dealing with agencies in the employability sector.
He attended a retail academy to refresh his skills and update his CV, successfully completing all activities.
A few weeks later Peter jumped at the chance to take on a temporary role as a loss prevention officer at the Range and has just found out that his efforts will be rewarded with a permanent position after Christmas.
If you'd like to know more about how Wise Group academies could benefit you, or your business, contact our Dundee office on 01382 797817 or email enquiries@thewisegroup.co.uk
Or, to see more employers visited during the campaign, follow #12EmployersOfXmas on Twitter.