The Wise Group is an inspiring and innovative social enterprise that makes a positive difference to people, communities and society. We work across Scotland and the North East of England, supporting thousands of people each year through our action.
The work that we do spans three key areas. Our skills and employment programmes support people to transform their lives, gaining new skills and confidence, and securing and keeping jobs. Our sustainability projects make thousands of households warmer, safer and more secure every year. And our community justice programmes reduce offending across Scotland and support people to make a fresh start. Last year alone 5,000 people accessed our employability projects; around 2,000 people accessed our community justice services, and 30,000 households were made warmer and more fuel efficient because of our work.
The Wise Group has a proud history – since 1983 we've helped almost 40,000 people to find work. We are currently looking for a Financial Planning Manager to join our Finance team.
The post holder will be responsible for providing robust financial insight to drive decision making. They will be the lead business partner expected to build excellent relationships across all functions and levels to support in identifying opportunities to grow the enterprise, create efficiencies and produce cost savings.
Key competencies include:
Leading
Motivating and developing people
Communicating and influencing
Working together
Managing change and solving problems
Delivering effective outcomes
Please see the job description for full details of the qualifications and experience required for this role.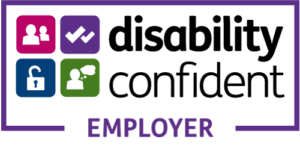 The Wise Group is committed to equal opportunities and is a proud member of the Disability Confident scheme. As users of the scheme we guarantee to interview all disabled candidates who meet the minimum criteria for the vacancy.