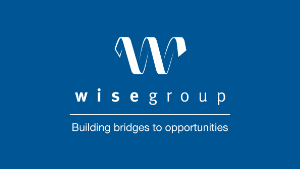 Position                Regional Lead (Engaging with People on Probation)
Location               Home based but with some travel across Yorkshire/Humberside and East Midlands. We have hubs that can be utilised or encourage remote first where you can work from home or wherever suits you.
Salary                   £27,577 + excellent benefits
Hours                   35 hours per week (flexible working)
Status                   Fixed Term to 31st January 2025
Reference             RL/YHE/EPOP/CJ/8
Closing date         18th May 2022 
Who are we?
The Wise Group and St Giles came together 2 years ago to form a partnership with the aim of supporting the Probation Resettlement reforms by offering a high-quality service underpinned by staff who have lived experience and cultural competency. To date we have been awarded 17 contracts to deliver Personal Wellbeing and Women's Services across England and Wales.
The Wise Group is a leading social enterprise which is proud to be making a difference to people's lives. We're proud because we help people to find jobs, provide advice to people struggling to heat their homes and support people to find their feet following time in prison. To do this, the Wise Group works in partnership with everyone from large businesses to national and local government and third sector organisations who provide essential specialist support to our customers. Together, we're greater than the sum of our parts.
St Giles is an award-winning social justice charity using expertise and real-life past experiences to empower people who are not getting the help they need. People held back by poverty, exploited, abused, dealing with addiction or mental health problems, caught up in crime or a combination of these issues and others. We show people there is a way to build a better future for themselves and those they care about and help them create this through support, advice, and training. Our peer-led services form the backbone of our work, putting people with lived experience at the centre of delivery, design, and evaluation of support and services across the UK.
The opportunity
The Engaging People on Probation (EPOP) project will be delivered over the next three years and will support the  Probation Service (PS) to embed a new approach to engaging its service users.
In this role you will be working closely with the PS to help facilitate a cultural shift in how people on probation are engaged without the need for externally commissioned support.
There are 12 regional hubs across England and Wales, and we are looking for Regional Leads who will be responsible for managing and co-ordinating a range of activities across their allocated PS regions.
You will influence and be involved in service design, development, delivery, and review processes while ensuring NPS staff are able to take over primary responsibility for driving and delivering engagement.
The role will involve engaging with PS staff and people on prohibition. It would be beneficial if you had an understanding and knowledge of the barriers faced by people on probation including the challenges and obstacles they face when engaging with criminal justice agencies.
The ideal candidate will:
Have experience in managing/coordinating a team to deliver a range of activities.
Be an excellent relationship manager, with ability to negotiate and influence.
Be highly organised with good attention to detail.
Be sensitive to people's experience and ability to treat information as confidential.
Able to manage time and prioritise multiple competing demands, often under time pressure.
Able to collate information and data and communicate in a range of formats including written reports, presentations, and verbal briefings.
Have good knowledge of evaluation and research methods.
Possess strong working knowledge of IT, including MS Office, Teams, Zoom, and ideally, online interactive whiteboard software.
Please see the role profile for full details of the qualifications and experience required for this role.
We care about offering great benefits
The Wise Group provides an inclusive and supportive working environment and an excellent benefits package, which includes the following:
Remote First – we actively try to ensure a positive work life balance and we welcome applications from those requiring flexibility.
33 days' annual leave (including Public Holidays) plus one additional day for every completed year of employment up to a maximum of an additional five days
Your birthday off
Generous Salary Exchange Pension Scheme
Sick pay rising to 26 weeks full pay
Employee Assistance Programme
Life Assurance
Health Care Plan
Cycle Scheme
Daily online sessions to encourage positive wellbeing
3 volunteering days
Furniture allowance for new starts
And more!
How to apply
To apply please upload your most recent CV and a covering letter on our website https://www.thewisegroup.co.uk/CV-And-Cover-letter-upload.
Your covering letter should highlight your experience in line with the requirements of the role and the reasons why you are the right person for the team.
The Wise Group is committed to increasing the diversity of its workforce and to the equality of opportunity for all. We encourage applications from candidates currently under-represented in our enterprise, so we are keen to hear from people from ethnic minority groups, disabled and/or neuro diverse people and those from a lower socio-economic background.
As a Disability Confident employer, we are committed to offering an interview to disabled candidates who meet the minimum criteria for the vacancy.
If you have a disability which prevents you from applying online, please call 0141 303 3131.
Scottish Charity No: SC004089