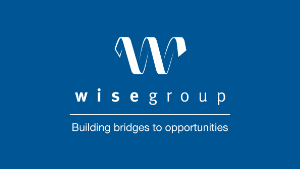 Who are we?
The Wise Group is a leading social enterprise which is proud to be making a difference to people's lives. We're proud because we help people to find jobs, provide advice to people struggling to heat their homes and support people to find their feet following time in prison. To do this, the Wise Group works in partnership with everyone from large businesses to national and local government and third sector organisations who provide essential specialist support to our customers. Together, we're greater than the sum of our parts.
What's the opportunity?
We are looking to recruit dynamic individuals, on a voluntary basis, to support our team who provide life changing support to offenders using a bespoke mentoring approach. We are looking for passionate and driven individuals who can encourage, support and prepare customers for release from prison and facilitate successful reintegration into the community, this would include arranging help with housing, debt, benefits, addictions and family relationships.
You may well have experience of the justice system and if so, now is the chance to put this experience to good use.
A full driving licence and use of a car would be advantageous, but not essential, due to geography coverage.
If this sounds like the opportunity for you, we'd love to hear from you!
Please see the Role Profile for full details of the experience required for this role.
Position:              Voluntary Peer Advisor – Community Justice          
Reference:           PA/V/CJ/NE/55
Location:              North East England – Durham Tees Valley or Home Based
Hours:                  15 hours per month (minimum requirement)
Status:                 Fixed to 30 April 2024
Salary:                 N/A Volunteer
WORKING WITH THE WISE GROUP
We believe that to achieve our vision, all Wise Group colleagues must demonstrate on a daily basis, the behaviours which underpin our core values. We therefore invest and take time to recruit the right staff, knowing that this impacts on our culture which in turn delivers excellent results and outcomes for our valued customers.
The Wise Group provides an inclusive and supportive working environment.
We are a family friendly employer and we actively try to ensure a positive work life balance and we welcome applications from employees requiring flexibility. For information about the Wise Group please click on the following link and see why we are an employer of choice: