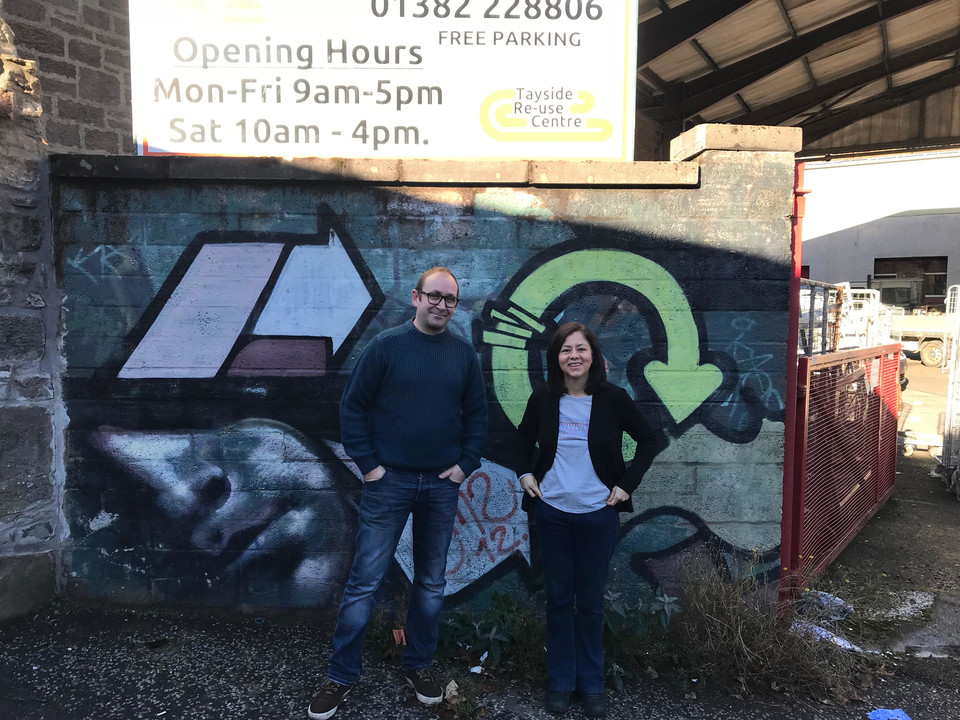 Eva is an accomplished science journalist, however had been struggling to find work, despite her skills, knowledge and boundless creativity.
She engaged with us in May 2018, looking for something challenging and new. As a journalist, Eva is highly curious and needed something new and stimulating to tackle. However, despite being an accomplished writer, there was room for Eva to transfer these skills into a new venture in the digital age.
At the Wise Group, we're proud to work in partnership with various different businesses across a large variety of different sectors. One of these  is Tayside Re-Users, a Dundee-based social enterprise with a focus on sustainability, promoting local and national environmental concerns and providing awareness and education about recycling and re-use.
Craig Anderson, manager at Tayside Re-Users had expressed the need for an admin assistant – and also acknowledged that  they could do with  improving their digital presence, and needed someone who'd be able to capture the tone of Tayside Re-Users  and what the business stands for. Immediately, Eva came to mind.  She's been there ever since.
In the short time Eva has been working with Tayside Re-Users, she's made a huge impact. She's generated a 30% increase on page likes and an increase in traffic touching 65,000 views. Between the 8th and 14th November the likes on Facebook went up 213% compared to the previous seven days. And in the same period, the people reached went up 146% compared to seven previous days.
Eva is a hugely valued member of the team and has learned a lot in her time at Tayside Re-Users, both about social media and the work that Tayside Re-Users. The business is centred on making  a difference, upcycling, reducing  landfill waste and  establishing a holistic circular economy in  Dundee – which is all made possible by dedicated people like Eva.