As the first edition of our 'Wise Journeys' series, we learn more about the Job Entry: Targeted Support (JETS) scheme and hear from Natasha Radmehr, JETS Employment Specialist, who tells us about the scheme and the positive impact it's having on jobseekers and employers.
A significant milestone was reached last week on the JETS programme: the Wise Group's Employment Advisors have now helped over 75 Scottish jobseekers secure work – and counting!
Louise Little, 26, from Barrhead is one of the JETS success stories. She had been out of work since last summer when she lost her housekeeping position in a hotel due to the devastating impact of the Covid-19 pandemic on the hospitality sector.
Louise's Jobcentre Plus Work Coach referred her to JETS where she was matched with a dedicated Employment Advisor at The Wise Group, who helped Louise tailor her CV and worked with Employer Engagement Officer Laura Provan to secure a Cleaning Team Member role in Barrhead with facilities management company Mario Group.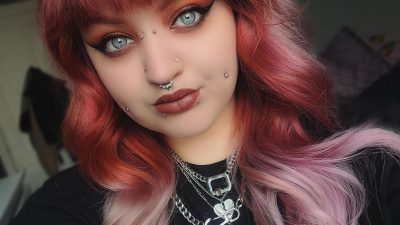 "The JETS programme has been really helpful – I got a job within my first few weeks, so I'm really pleased with how quickly it helped me find work," said Louise. "I would definitely recommend it to other people, not only because it helped me find a job but because I've also had good advice on things like updating my CV."
Erin Shepherd, Administration Manager of Mario Group, added, "The service from yourselves was top notch from start to finish. We were provided with candidates for our open role from yourselves and externally and we successfully offered the position to your candidate. Mario Group would definitely use your services for future roles – Laura was very helpful."
The JETS employment scheme launched in Scotland at the end of January with the aim of helping people make the transition from unemployment into work and contributing to the recovery of the Scottish economy during a particularly challenging time.
The Wise Group is a key delivery partner of the scheme in Scotland, working alongside Capita on behalf of the Department for Work and Pensions (DWP), which has invested £238m in its rollout.
Each JETS customer is partnered with their own dedicated Employment Advisor who provides a personalised service centred around their individual needs, helping with everything from job searching and writing cover letters to conducting practise interviews and offering advice on transferable skills.
The Wise Group's Employer Engagement Officers assist in this process by building strong relationships with local employers to bring in a range of roles that JETS customers can apply for.
JETS customers also receive access to wider support including a job search feed, e-learning modules on a range of topics including Interview360, which allows people to practise their interview technique and get instant feedback and LearnMyWay, which offers free courses to learn basic digital skills. Customers can also access health tips to promote wellbeing.
Currently, the Wise Group has 33 Employment Advisors working on JETS – a number that will increase to 50 next month – several of whom were in the very same position as their customers last year and have a deep understanding of the ways in which Covid-19 has affected the job market.
So far, the Employment Advisors have helped JETS customers find work in a diverse range of sectors from construction and care to retail and finance.
In addition to providing job seekers with quality employability advice, the JETS team has ensured customers are well-supported by signposting other valuable Wise Group services where relevant. Customers who have been struggling with their energy bills have been directed to the Home Energy Scotland advice centres, while those experiencing poor mental health have been put in touch with Re-Connect. This approach allows the JETS team to go the extra mile in helping their customers build better, brighter lives.
If you're interested in joining the JETS programme, please speak to your Jobcentre Plus work coach and ask to be referred.