Today marks the 10th annual #SpiritDay, set up to support LGBTq youth and to spark a global conversation around the prevention of bullying.
From the GLAAD website:
"LGBTQ youth disproportionately face bullying and harassment because of their identities. Each year, millions go purple for Spirit Day to support LGBTQ youth in a united stand against bullying. Pledging to "go purple" on Spirit Day is a way for everyone — global and local brands and companies, world leaders, celebrities, neighbors, parents, classmates, and friends — to visibly show solidarity with youth and to take part in the largest, most visible LGBTQ anti-bullying campaign in the world."
The day was set up by Canadian teenager Brittany McMillan in response to a number of widely reported bullying-related suicides of LGBTQ students during 2010. McMillan took inspiration from a Canadian anti-bullying initiative, Pink Shirt Day, when setting up #SpiritDay. She chose purple due to it's appearance on the Rainbow flag which designer Gilbert Baker defined as "representing spirit". Working with GLAAD, Brittany has helped develop the day in to an international celebration, inspiring many celebrities and high profile public figures to get on board and wear purple in a show of solidarity to those experiencing bullying for being part of the LGBTQ community.
Why Is #SpiritDay Important?
#SpiritDay is an act of defiance against bullying, where we can all stand in support of the LGBTQ community and show the world that we do not tolerate discrimination. 
Bullying and harassment is still commonplace for many people, with many suffering in silence:
70.1% of LGBTQ students have reported being verbally harassed
71% of LGBTQ students report hearing homophobic remarks from teachers and/or school staff because of their gender expression
53.3% of LGBTQ students did not report experiences of bullying because they doubted an intervention
More than half of transgender and non-binary youth have seriously considered suicide
1 in 3 LGBTQ youth reported that they had been physically threatened  or harmed in their lifetime due to their identity.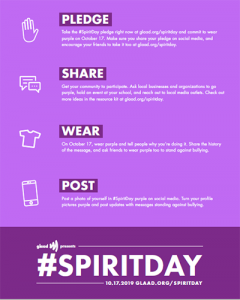 We Are Taking the #SpiritDay Pledge, and You Can Too!
Today, the Wise Group will be taking a pledge to stand against the bullying of the LGBTQ community. We have done this by registering on the GLAAD website and we encourage everyone who feels the same to get involved!
You can take the pledge here.
Our Colleagues Get Involved
One of the main ways that Spirit Day aims to raise awareness is through the act of wearing purple. Some of our amazing colleagues have gotten involved and sent over some snaps of them adorned in their finest purple garb.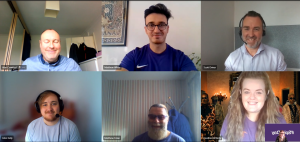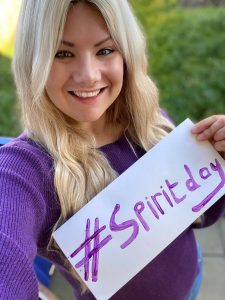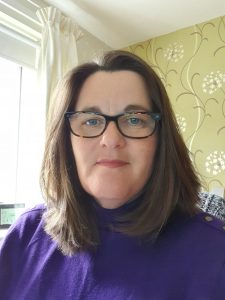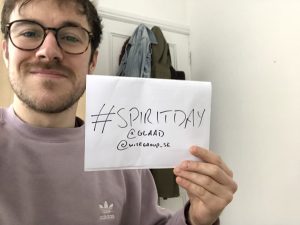 Find Out More
Is this the first time you've heard about #SpiritDay? Would you like to find out more? We've gathered a few links that you can dive in to below:
It's also not too late to get involved! Why not pull on your finest purple attire and tag us in the tweet with @wisegroup_se