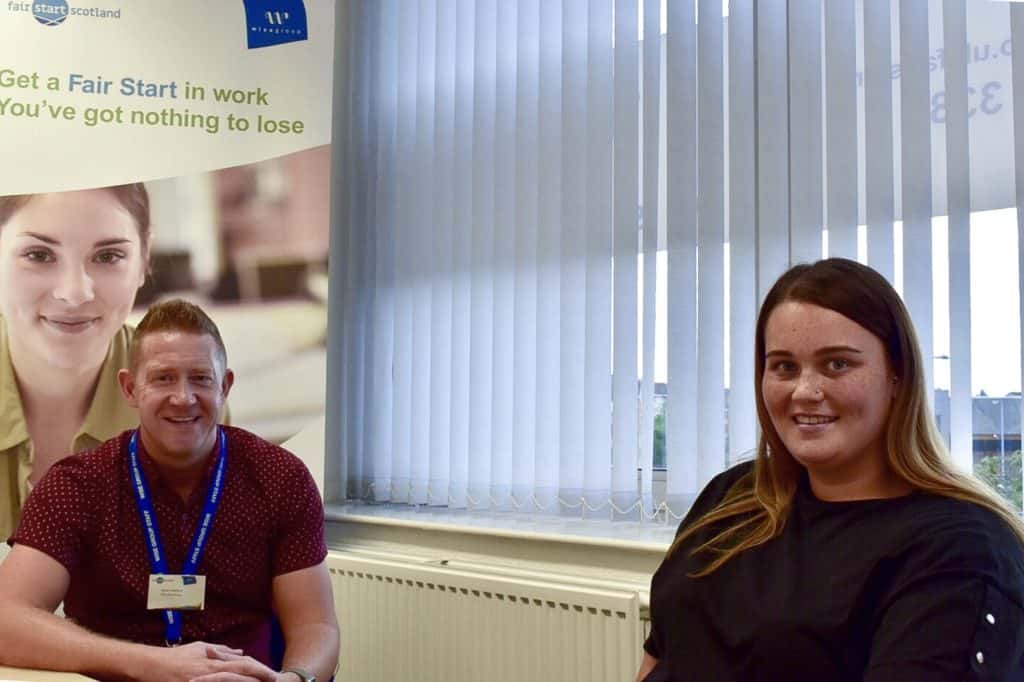 "Getting this placement, with help from the Fair Start Scotland team, has changed my life for the better and I'm happy to get up in the morning to do something I want to do."
Twenty-year-old Erin  McCracken suffered a blood clot when she was born which left her paralysed on her right side. Erin is also epileptic and received additional support whilst at school.
However, at college, she was advised not continue on the childcare path –  a career she had always dreamed of doing: "I've always had a passion for childcare and studied it at college. When I was told I couldn't work in this field because of my disability, I started to feel really down," she said. "I've always known deep down it's what I wanted to do – but I could never find the right opportunity."
However, things started looking up for Erin after she got in touch with Fair Start Scotland.
Being paired with her mentor, James, helped Erin figure out what she wanted from her Fair Start Journey. James worked with her to develop a plan that suited her, to help her get to where she wanted to be.
"With help from James and the team at Fair Start, I attended Mindset training and started to feel positive about my prospects and being able to pursue my dream career," Erin said.
Erin was able to secure a childcare placement in Linwood working with children under 5 – a perfect fit for her.
"I've been volunteering 20 hours a week since June and loving it. Getting this placement, with help from the Fair Start Scotland team, has changed my life for the better and I'm happy to get up in the morning to do something I want to do."