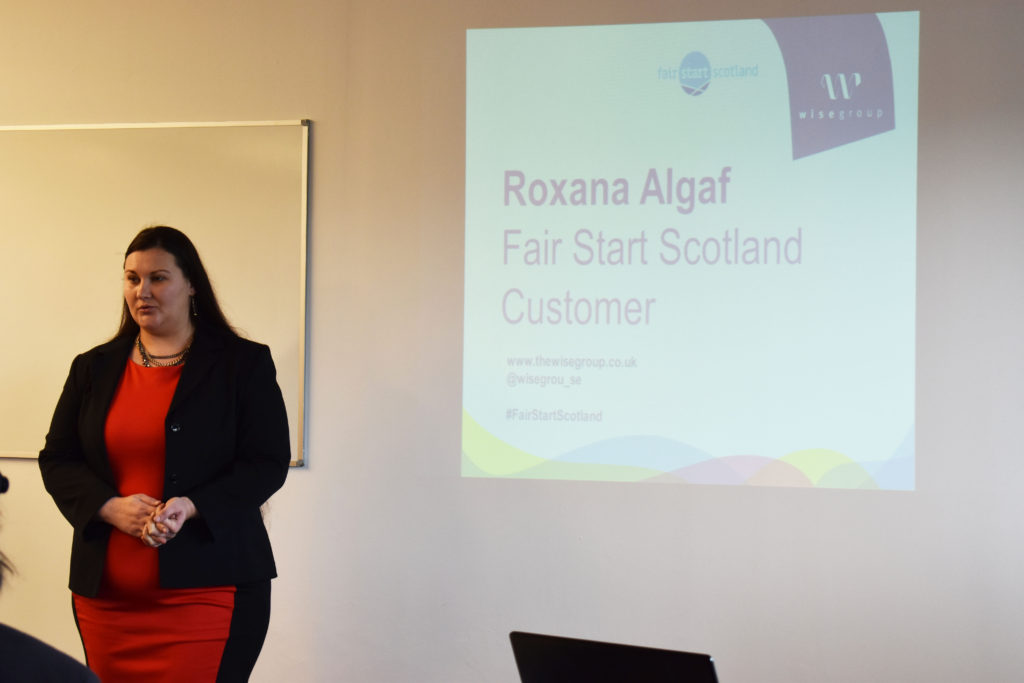 "I realise that I am not alone and there are people here supporting me."
Roxana moved to Scotland from Romania in 2015, when she was expecting her first child. She worked right up until the birth of her son, and returned to work after just a few months, as between herself and her partner, she was the only one with the right to work in the UK.
Fast forward to 2017 – Roxana had found herself living as a single parent, juggling work and her family commitments after the break-up of her marriage. To help support her, Roxana's mother moved to the UK to support her and allow her to continue working as a courier.
When Roxana's contract came to an end, she found herself looking for work.
She was referred to Fair Start Scotland by the Job Centre, and whilst her spoken English was very good, she lacked confidence in her writing. Roxana started English as a Second Language classes to improve her writing skills, and this helped her to make sense of what qualifications she had gained in Romania, and how they translated here in the UK.
"Since joining Fair Start, I've had a chance to try out new jobs that I hadn't considered before, like working in care.
It wasn't for me, but I'm glad I tried it and got some experience in that line of work.
Since working with the Fair Start team, I have more confidence in myself and I am able to remain focused on my goals. I don't give up so easily now. I realise that I am not alone and there are people here supporting me.
I am now working at Amazon and getting on really well."