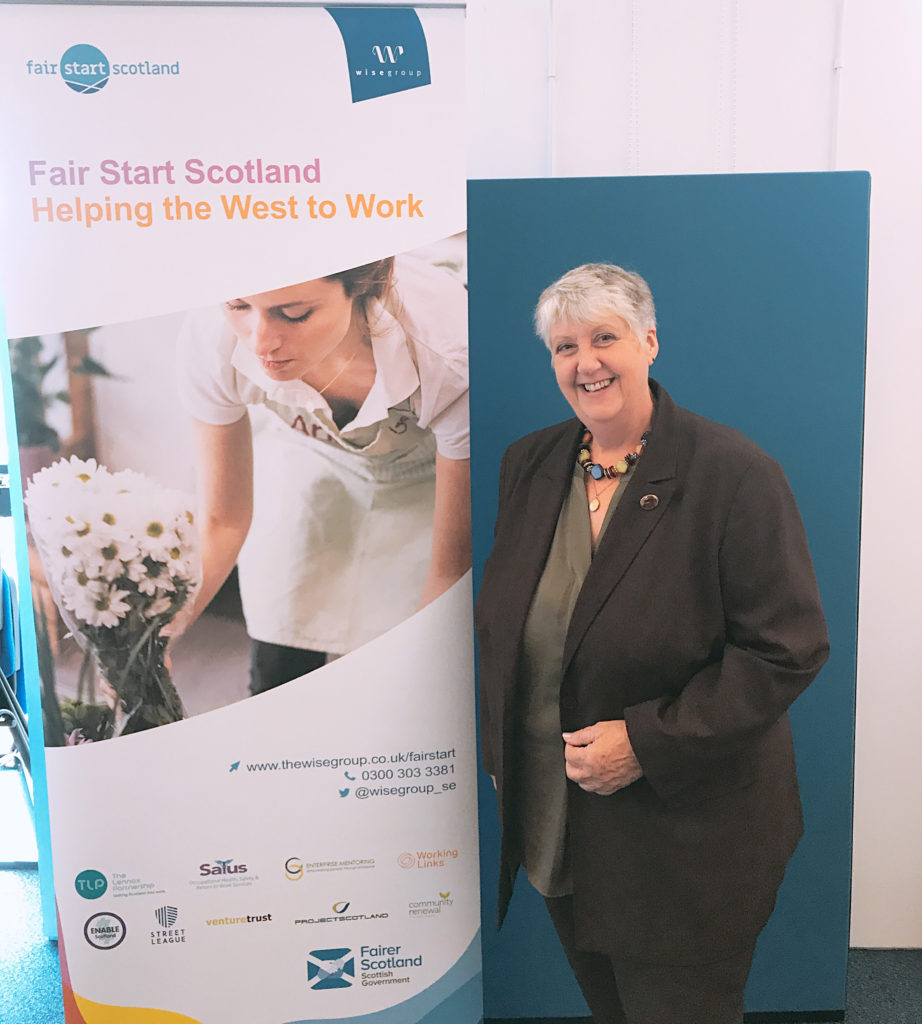 62-year-old Trish was struggling with her motivation, self-esteem and confidence. Trish has a prosthetic leg from a childhood accident, and this affects her mobility.
Trish, who is from Kirkintilloch, had been unemployed for over a year, struggling whilst looking for a job and apprehensive about getting back into work.
When she first approached The Wise Group, the Fair Start Scotland team spent her first few meetings getting to know her. She was paired with a dedicated work coach who spent time working with Trish to understand her circumstances as well as any barriers she may be facing.
Her work coach spent time going over Trish's CV with her, making sure it best reflected who she was and what she was capable of. Trish also completed some of her own learning at home, going the extra mile to secure her future.
We worked in partnership with East Dumbarton Voluntary Action Team and The Lennox Partnership to get Trish ready for work.
We worked with East Dumbarton Voluntary Action Team to find Trish a suitable volunteering role to suit her skills. This also helped Trish break down any barriers and get used to being back in a workplace setting.
After perfecting Trish's CV and working on her self-esteem and confidence, Trish and her work coach applied for a vacancy with Teleperformance, working on the Sainsbury's contract. Trish was successful with both her phone and face-to-face interview and started working full time!
The help from her work coach didn't stop there – they looked at a travel plan, and assessed disabled parking around her new workplace to ensure she didn't have to walk far when getting to and from work. Her fuel tank was even filled with petrol to reduce any financial pressure as she settled into work.
We also sent Trish a wee good luck message ahead of her first day at work – and she's always more than welcome to call, text or email if she needs anything.
And, Trish text back on the first day letting us know she got parked safely outside work. The little things can sometimes mean the most.