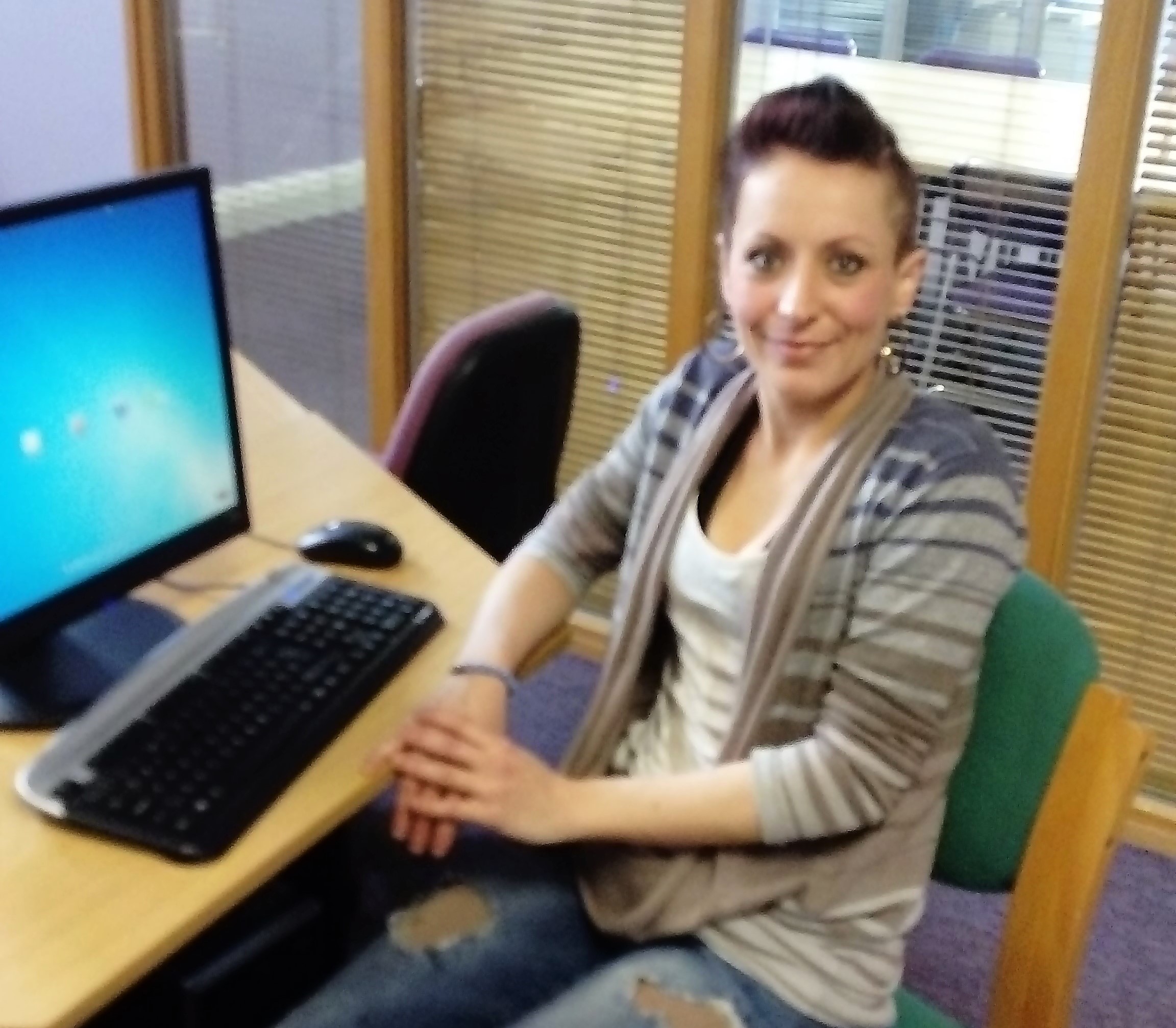 Single parent and Wise Steps participant Kirsty has transformed her life in four months with help from Wise Steps coaching partner Sunderland North Community Business Centre (SNCBC).
Kirsty first met with Wise Steps coach Eve Penman at John Street Job Centre in October. At the time, Kirsty was quite adverse to any support available to her and sceptical of anyone offering help. She had experienced issues with her ESA benefit and had been sanctioned, which had led to Kirsty struggling financially. She was also struggling with social isolation, anxiety and depression at the time, leaving her unable to continue with her hairdressing career or go anywhere unattended .
Wise Steps coach Eve at SNCBC offered one to one tailored support to help tackle the multiple barriers stopping Kirsty progressing in to work. After only three appointments, Kirsty's self-esteem had improved so much she was able to successfully attend alone. This led to Kirsty actively engaging in activities, gaining even more confidence and at times helping others with IT when they needed it.
With her new found confidence, Kirsty started to volunteer two days a week at a local barber shop, with the opportunity to go full-time if she could get the correct equipment. Kirsty was then referred to Wise Steps' specialist partner ABC to be advised on self-employment. ABC worked with Kirsty and now Wise Steps are in the process of funding hair-dressing equipment to allow her to come off benefits and progress into self-employment.
Kirsty said: "Thank you to all at SNCBC who have helped me a lot and brought out the best in me. Everything you are doing and all the help you are giving me is much appreciated, I couldn't have done it or got this far without Wise Steps. This is all people need, to be helped by the right people and to get treated with a bit respect. I can't thank you enough."
Eve said: "It has been a pleasure to work with Kirsty, her determination and commitment has proven that with the correct input and resources you can really achieve. I look forward to seeing her progress even further. Well done Kirsty."
For more information about how Wise Steps can help transform your life, visit www.wisesteps.org.uk or call us on 0191 242 4898.