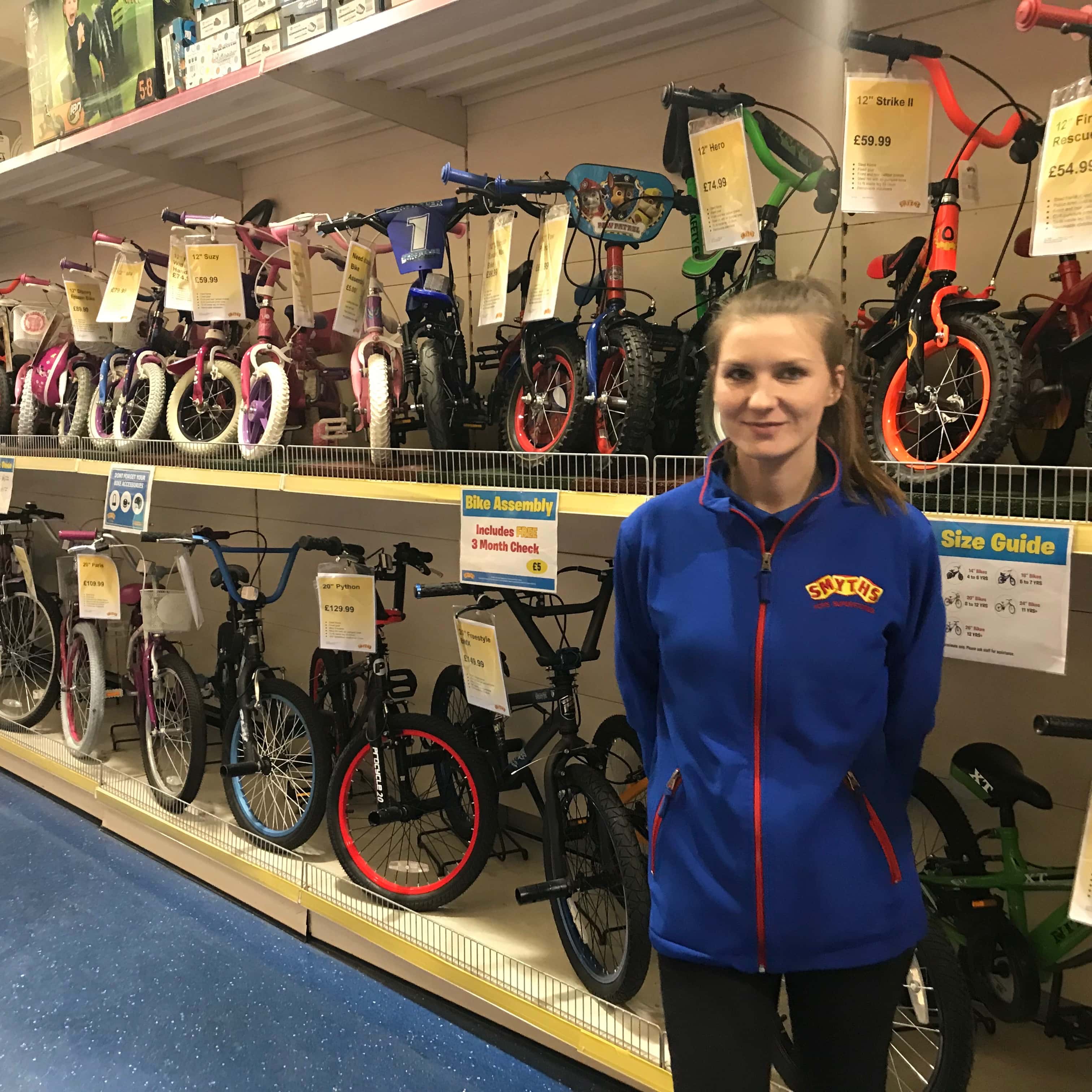 Single parent Nikita Johnston, 23, was referred to Wise Steps in July from Family Gateway at North Tyneside Council.
After Nikita's relationship with her mother became strained, she struggled to find suitable childcare for her two children and was in need of some support to find employment.
When Nikita met with her Wise Steps coach Sharon Percy, she found it really easy to open up to her about her past experiences. Nikita explained that her time at school had left her angry and full of resentment, leaving her feeling that she could not embark on any future learning.
Despite Nikita's struggles at school, her coach managed to build her confidence and persuade her that a credible qualification would help her to find employment in the future. With this in mind, Nikita decided to utilise the holistic services Wise Steps provide and attend the Maths and English sessions on offer.
After that, Nikita worked with her coach to focus on the next steps of her journey. They discussed the idea of participating on a sector based work academy through Adult Learning within the council's Employment and Skills team. With Nikita's agreement she was signed up onto the 'Get into Retail'.
Nikita worked hard developing her skills in various areas of employability, including interview techniques, confidence building and working as part of a team. The 'Get into Retail' programme also included a work based placement for two weeks, giving her the opportunity to experience it for real.
Nikita excelled with the employer and this resulted in a temporary job offer working as a Customer Services Assistant at Smyths Toy Superstore.
Nikita's job role included attending to customers' needs on the shop floor, replenishing stock and keeping the shop floor tidy and safe. Her employer also understood her home situation, and made an effort to be flexible with her hours to support her with her childcare.
Nikita said: "Working with my Wise Steps coach has brought up my confidence and helped me a lot. My coach has been fantastic. She is always there when I've needed advice or a hand and I have now found a job thanks to Wise Steps. 10 out 10 from me!"
For more information about the Wise Steps programme in North Tyneside or to get involved, call 0191 643 2288 or email employability.skills@northtyneside.gov.uk.