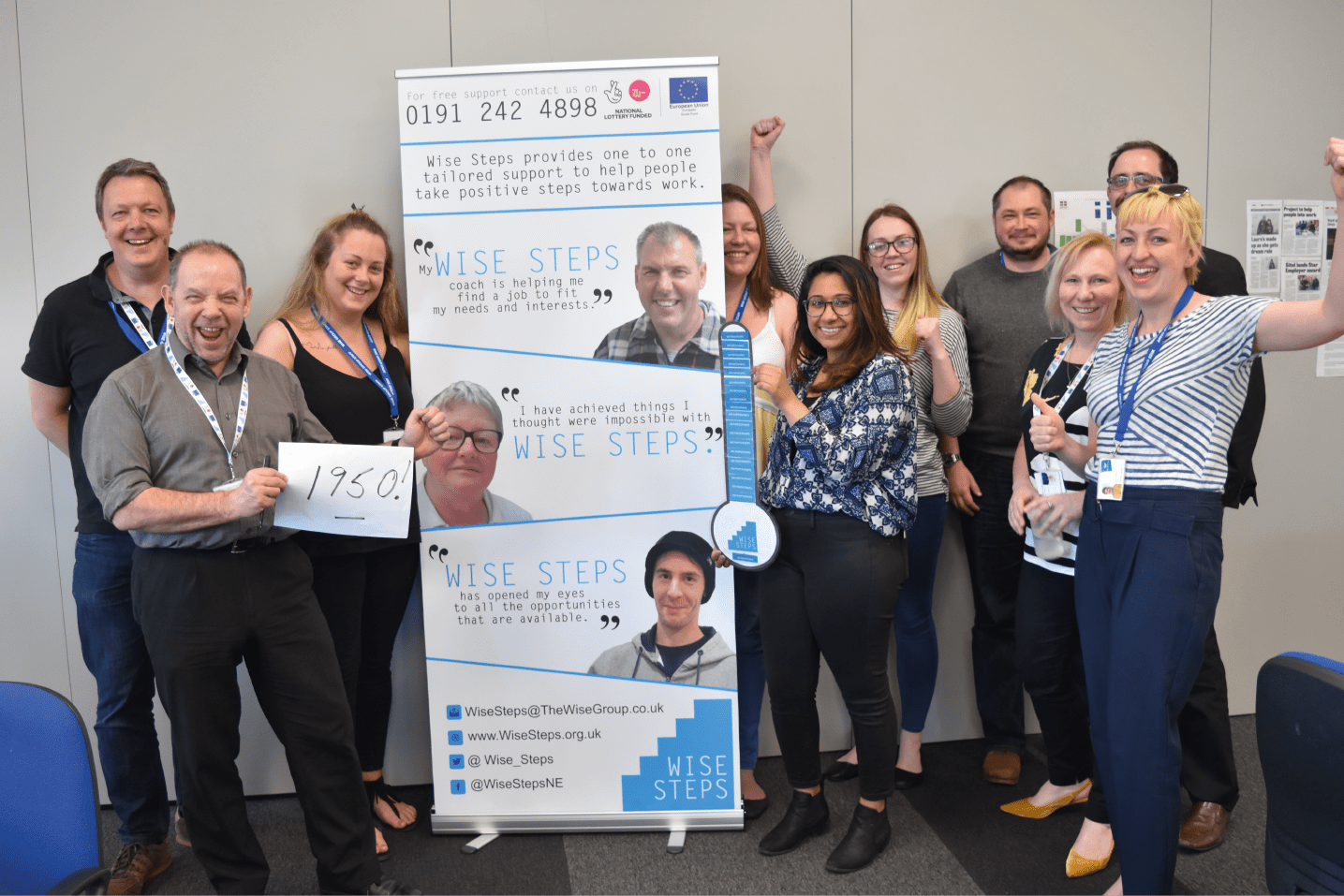 From single parent to self-employment, ex-offender to beekeeper and family-carer to job seeker, nearly 2000 people across Tyne & Wear are now transforming their lives thanks to the Wise Steps programme.
Funded by the European Social Fund and the National Lottery, through the Big Lottery Fund and delivered on behalf of The Wise Group, Wise Steps has worked over the last 15 months with over 40 local partner organisations to deliver the programme and reach the sign-up target.
Providing tailored one to one support to help people take positive steps towards work, Wise Steps coaches work with participants to identify barriers and support them to tackle these obstacles.
Sean Duffy, Chief Executive of The Wise Group, said: "The Wise Group is delighted that Wise Steps have officially exceeded the target to help 1950 across Tyne and Wear transform their lives.
"The programme puts emphasis on being a voluntary and holistic service, meaning participants can work with their coach to identify and tackle barriers that hold them back from employment.
"The programme has not only supported a huge number of people, but has done so in a way which allows participants to grow and focus on their individual needs."
Sandra, a retired chef from Sunderland, said: "My Wise Steps coach has been my saviour, helping me through a difficult time in my life. I had to give up work a few years ago after I was diagnosed with Arthritis, and it was a real shock being on benefits for the first time at 61.
"But with help from Wise Steps, I have achieved things I thought were impossible. I am now feeling positive about life and looking forward to new opportunities."
Participants volunteer to work with a work coach and look at the personal challenges they may face in finding a job. Increasing life skills, building confidence, offering money management support and preparing participants for work are just a few examples of how Wise Steps offer support.
Debra, a single parent from Washington, said: "I struggled to find a job that would fit in with my son's needs. My Wise Steps coach helped me find specialist support for my son, and also helped me find new accommodation when I was left homeless after a house-fire. I could not be more thankful to Wise Steps for all the support they have given me and my son."
Ian Coull, Programme Manager for Wise Steps, said: "We are absolutely thrilled with this result. I would like to congratulate Wise Steps partners and staff for their dedication and hard-work over the past 15 months. It has been a truly collaborative effort, working together across Tyne and Wear to ensure we reach as many people as possible.
"We are now working with employers to identify their needs and help fill current job vacancies across the region. If employers would like get involved with the Wise Steps project and be a part of transforming local lives, please visit www.wisesteps.org.uk or contact our office on 0191 242 4898."