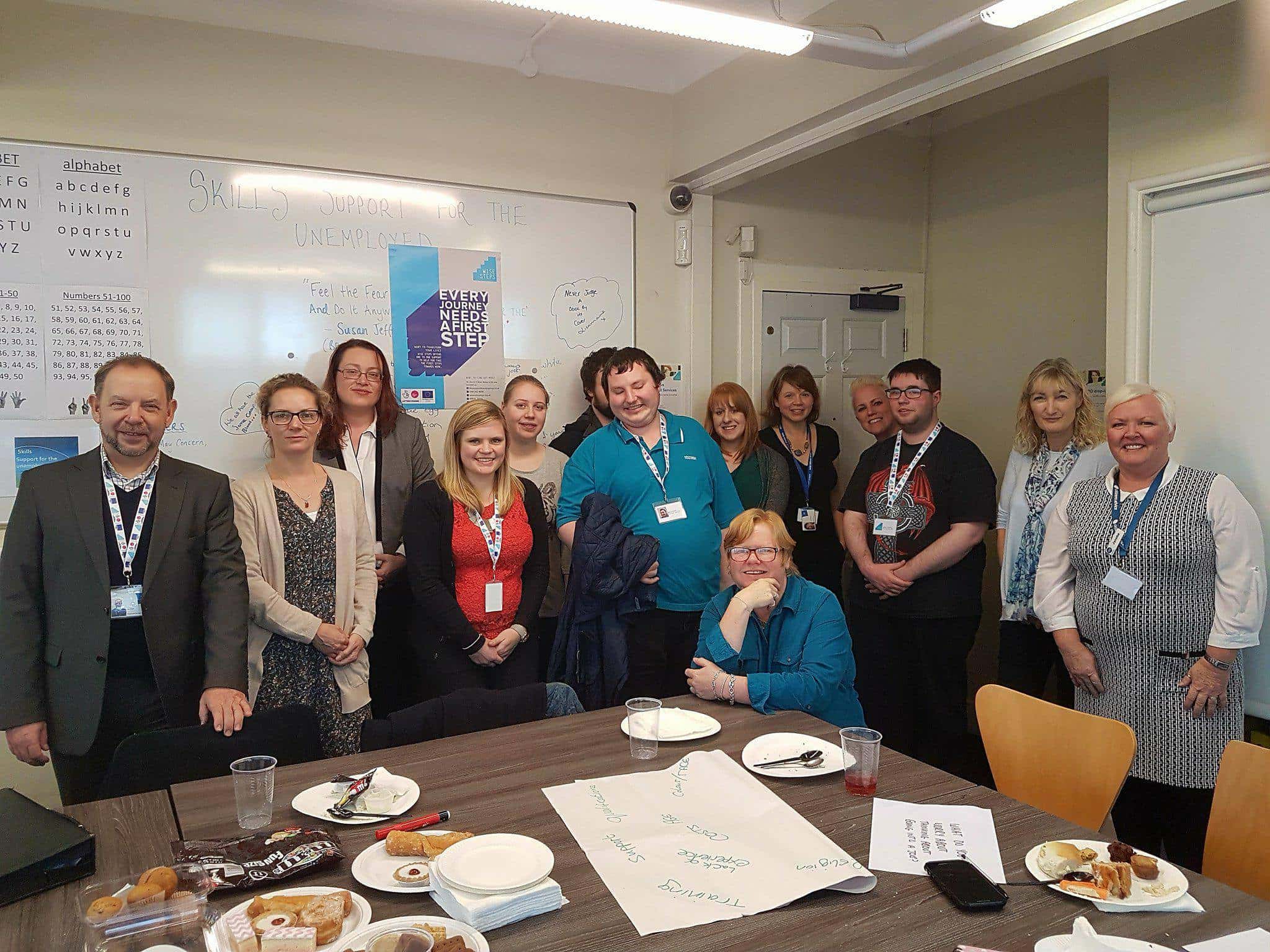 Head of the European Social Fund (ESF), Emma Kirkpatrick, visited employability project Wise Steps this week to meet participants and see the success of the initiative first hand.
Working in collaboration with over 40 local organisations across the North East, Wise Steps has provided tailored one to one support to over 1100 people so far, helping participants take positive steps towards work.
The visit saw Emma meet staff members before attending a user voice group at Gateshead Council, which included chatting with some Wise Steps participants who have transformed their lives with Wise Steps.
David Tron, a Wise Steps participant and ambassador said: "My life has been changed with Wise Steps. Before I met my coach I was in a real rut. Now with the help and support from Wise Steps, I've realised that I want to become a mentor and help other people who have struggled. I can't thank Wise Steps enough for the help and guidance I have received."
Wise Steps is part of the Building Better Opportunities programme, funded by the European Social Fund and a National Lottery grant, through Big Lottery Fund, to tackle the root causes of poverty, promote social inclusion and drive local jobs growth.
Head of ESF Emma Kirkpatrick said: "It is always rewarding to see first-hand how European Social funding is helping change lives. I was really impressed at the progress individuals have made with support from the Wise Steps programme, and am excited to see more great results from Building Better Opportunities programmes."
Participants volunteer to work with a work coach and look at the personal challenges they may face in finding a job. Increasing life skills, building confidence, offering money management support and preparing participants for work are just a few examples of how Wise Steps can offer support.
Ian Coull, Programme Manager for Wise Steps, said: "We were delighted to have welcomed Emma to Wise Steps this week. The project is progressing successfully and we are so pleased be able to showcase our achievements. As a project, we have successfully helped over a thousand people change their lives for the better, and that is something to be proud of.
"We offer individual support, working with each participant one to one. I would encourage anyone who wants to take positive steps towards work to get in touch with the programme and see how we can help."
To find out more about how you can transform your life with the Wise Steps project, contact our office on 0191 242 4898.