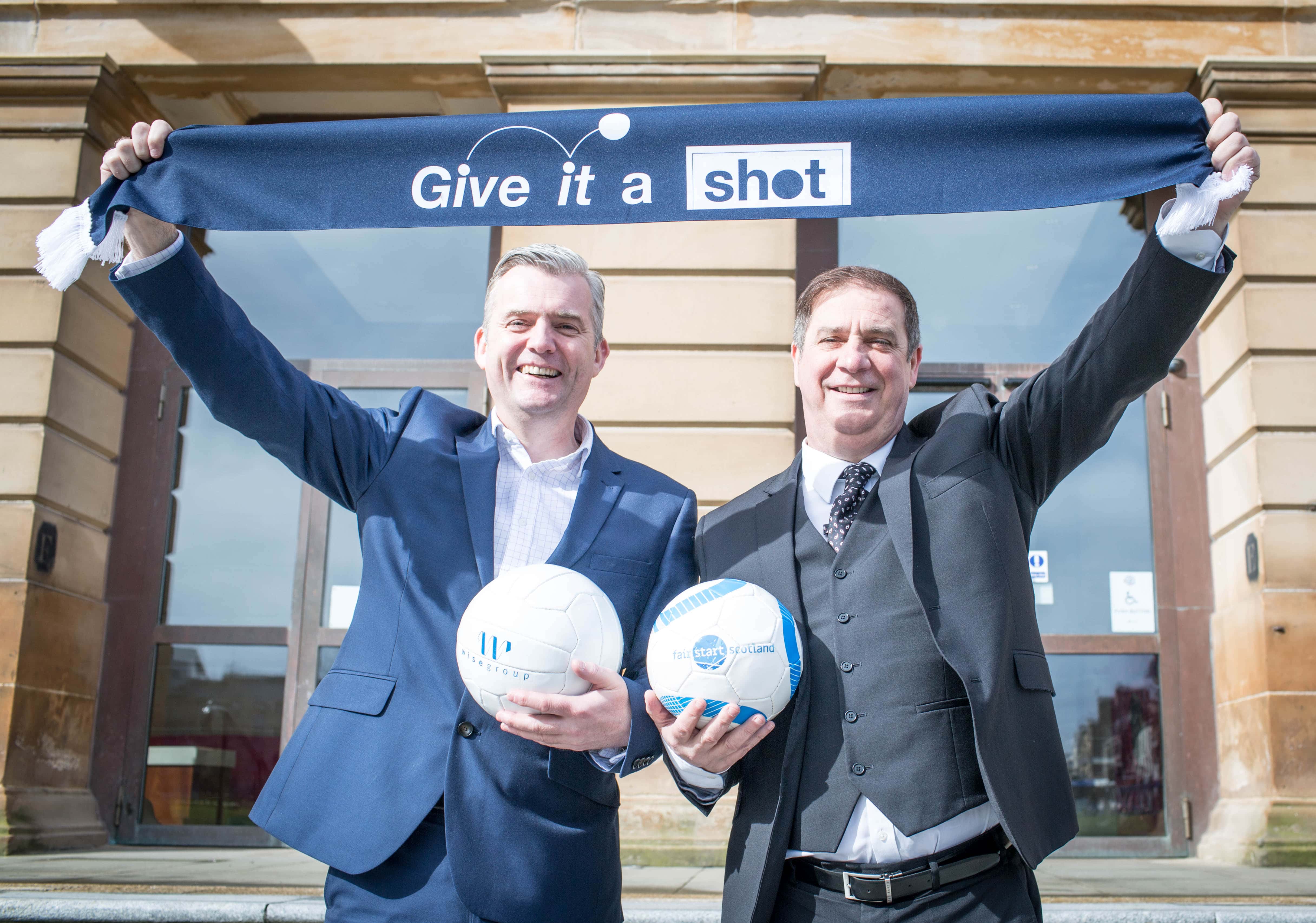 St Mirren legend Tony Fitzpatrick has urged job seekers in Renfrewshire to "give it a shot" and sign up to Fair Start Scotland in the area.
Fair Start Scotland is delivered by the Wise Group in Renfrewshire, Inverclyde, East Renfrewshire, West and East Dunbartonshire. The aim of the programme is to help at least 3,400 people across this area to gain the skills they need to help them move towards work.
Fitzpatrick, the former St Mirren captain and manager who is now the club's chief executive, joined Sean Duffy and Viv Sawers of the Wise Group, and Briony Williamson of partner organisation ENABLE Scotland, at Paisley Town Hall to lend his support to the service.
Tony Fitzpatrick, CEO of St Mirren said: "St Mirren is a club that prides itself on being right at the heart of the local community, so it is great to see an initiative like this that will really benefit the people of Renfrewshire. I hope as many of them as possible sign up to give themselves the best chance of finding work."
Chief Executive Sean Duffy added: "We want to give job seekers the best chance of getting, and then keeping, real and meaningful employment. We believe Fair Start Scotland gives them the ideal opportunity to do so by focusing on the needs and aspirations of each person.
"Choosing to take part in Fair Start won't put people's benefits at risk while local employers can also gain through training programmes and work placements that meet their recruitment needs.
"Together with our partners we plan to support at least 3,400 people in the area who want help to find work, and stay in work.
This service can transform the lives of participants and provide a welcome boost to the local economy.
"What's great is that participation is voluntary, allowing people to take part without fear of benefits sanctions. They can give it a go knowing they have no fear of loss, only opportunity to gain."
The Wise Group will work with a number of partners to deliver Fair Start Scotland in Renfrewshire, including ENABLE Scotland, Project Scotland, Enterprise Mentoring, SALUS, Street League, Community Renewal, The Lennox Partnership, Working Links and The Venture Trust.
To find out more about Fair Start Scotland, please click here.