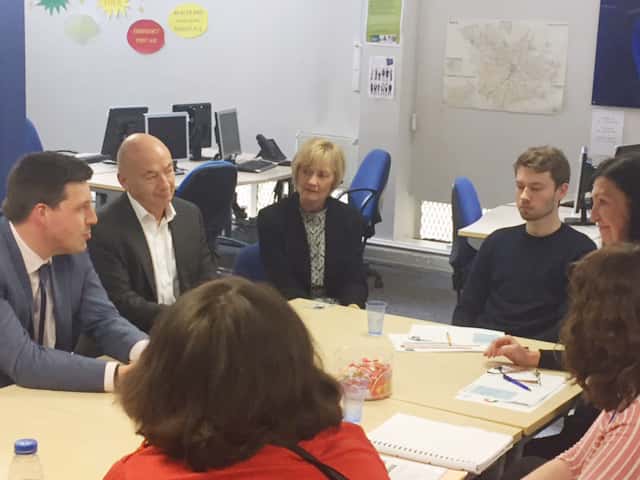 We are pleased to announce that the Wise Group has been awarded the contract to deliver Fair Start in the west of Scotland.
Fair Start is the Scottish Government's newly devolved employment programme which will help unemployed people with health conditions and disabilities to find work and stay in work.
The programme starts on 1 April 2018 and will operate for three years. The Wise Group will aim to support 3,400 people across five local council areas, Inverclyde, Renfrewshire, East Renfrewshire, West and East Dunbartonshire.
The programme will be delivered locally so that people can receive the right type of support for their needs and circumstances in line with labour market conditions.
The Wise Group is a social enterprise with a track record of over 30 years of working in partnership with other organisations and employers to support people into work.
We will work with the Scottish government, Jobcentre Plus, local authorities, the NHS and colleges to ensure that services are coordinated and accessible for participants on the programme.
Our main delivery partners in Fair Start Scotland are the Scottish Association for Mental Health, the Lennox Partnership, Working Links, ENABLE Scotland and the Royal National Institute for the Blind. We will also engage with other local specialist providers to ensure that we provide the most appropriate service for each individual participant.
Laurie Russell, Chief Executive of the Wise Group said: "We believe that this new service for Scotland will be successful because it puts the needs and aspirations of each individual at its heart.  Getting more people into the labour market makes economic sense as well as benefiting the individuals that find work.
"Employers always want to find hidden talent to help their companies grow. Over the next few months we will be meeting public agencies and local organisations that can work with us on this new programme."
If you'd like to know more about this programme please contact enquiries@thewisegroup.co.uk