This week Wise Group CEO, Sean Duffy, spoke about the need to put purpose and people at the heart of Scotland's economy at the recent SCDI Forum.
The Scottish Council for Development and Industry (SCDI) is a non-political not-for-profit independent membership network – representing a cross-section of the private, public and social economy sectors – which seeks to influence Government and key stakeholders to ensure sustainable inclusive economic growth everywhere in Scotland.
Sean shared his experience as the Wise Group CEO, explaining that having a clear, unambiguous purpose unifies colleagues.
Sean said: "If a company's purpose is just a poster on the wall, slogan on a mouse mat or a clever quip on a cup, they're wasting everyone's time."
"By putting purpose over policy, and people over percentages we found those policies and percentages prospered."
"Our clear, unambiguous purpose unifies colleagues in turn delivering social, cultural, and financial growth. As humans we all need purpose, we thrive on it when it is not present, we wither."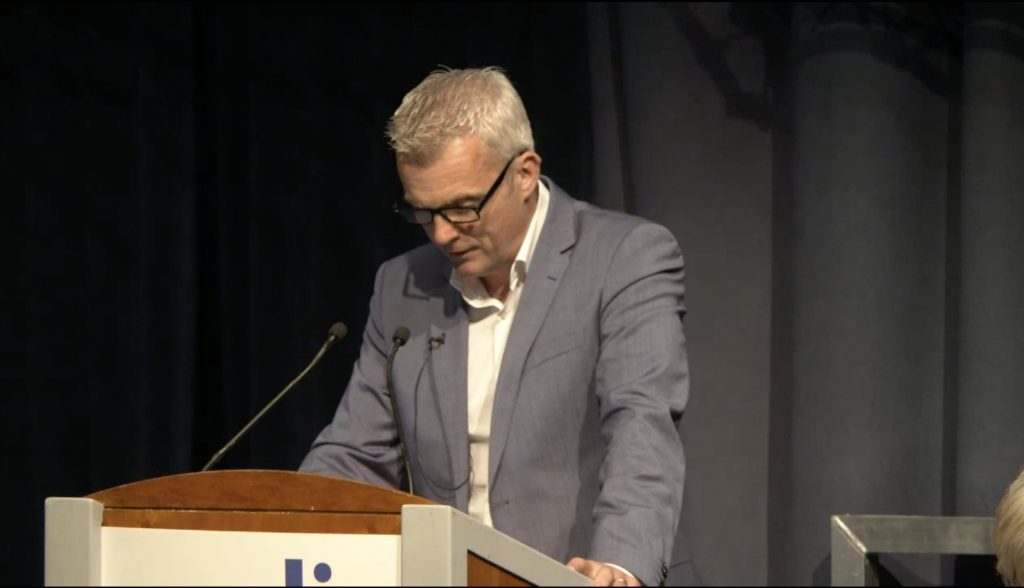 "Our framework is simple, it's our 'reason for being'. In summary we are about:
Transforming lives and lifting people out of poverty
We are excellent at inspiring positive change through relational mentoring
Our economic driver is to create a surplus to reinvest in our colleagues and society"
"For us, that has meant becoming a remote first employer, assisting colleagues financially and mentally through the cost-of-living crisis, and investing in, rather than cutting, innovation. The output of this is 50,000 lives improved across the UK, with fuel poverty, unemployment and a return to the criminal justice system alleviated."
Sean finished by stating:
"Having a sense of purpose gives us clear reasons for what we want to do. There's a close link with intrinsic motivation. People with a sense of purpose work hard and effectively through discretionary effort because of a true interest in their goal, rather than because they have to."
Follow the Wise Group on LinkedIn, Twitter and Facebook for the latest news from the enterprise.