Welcome to the latest Wise Steps Roundup, sharing the latest news and achievements from Wise Steps! The team have been working hard to help people in Tyne and Wear transform their lives through work. Check out the latest news from the team below:
Our Coaches: Supporting Ukraine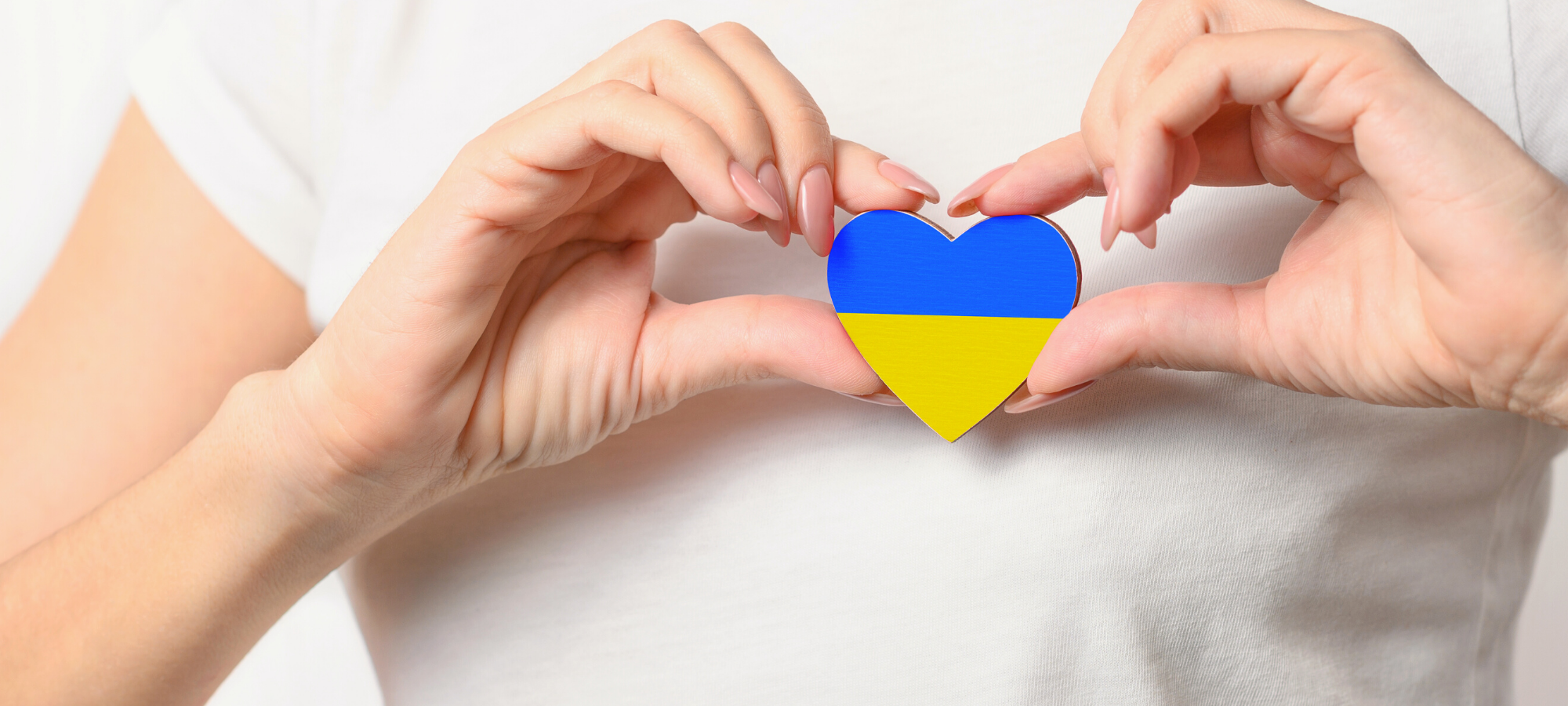 This month Annette Patten, Wise Steps Specialist Coach opened up her home to support Ukrainians fleeing their country. She shares her story in preparing to welcome Viktoriaa to her home and supporting her new life here in the UK.  
"Recently I had major surgery (full hysterectomy), however due to not being mobile much but able to do work at home, and often watching updates on the Ukraine situation. Due to living alone myself with spare rooms, and after a conversation with John Maddison once about homes for Ukraine, I felt that I could also support Ukrainians fleeing their country.
"From my research I could see there were many appeals from Ukrainians to people of the UK to host them and thousands of hosts throughout the UK willing and ready to open their homes for them.
"This one young lady grabbed my attention. Viktoriia is 25 and from Lviv and in Poland without her family looking for a host. I could not comprehend how worried I would be if one of mine were on their own seeking hosts to help them, not knowing the country or who the hosts are (and mine are all boys too), so instantly answered her enquiry, I explained a bit about myself, my family and where I live, etc, also explaining that there may be other hosts in other parts of the country willing to also offer to host her, so for her to take her time to see which is going to be the best for her when choosing her host.
"She came back to me and was very happy for me to help, support and host her. This all started on 19th April. Since then, many messages back and forth, video chat however briefly to say hi (Viktoriia does not speak English, but very keen to learn quickly and find a job too).
"It is a bit of a nightmare trying to sort out visa's etc as many hosts in groups I joined explained, some people waiting 6 weeks for their Visa letter to travel, however using google translate, sitting on settee resting with my laptop, we got through this visa application together after a couple of hours, and we could not believe it, but one week later Viktoriia received Visa to come into England to be hosted in my home.
"Then more research followed to how she would get here, what was required, so through Newcastle City Council, I had a home inspection and a DBS completed, and regular evening conversations with other Ukrainians living here and other hosts here in the UK.
"I have had friends, neighbours and family in my home doing odd jobs, re-decorating her room etc for me, as unable to do so myself right now. All been a fantastic support. My neighbour is a teacher who teaches children from other countries English and she will be popping in to help Viktoriia regularly, with her learning. Other neighbours are going to decorate our square with welcome balloons, etc, the younger girls are sorting out their fashionable clothes, shoes etc as we do not know what she will come with. I am certain she will find the Byker community very friendly, helpful and supportive.
"There were a couple of charities that were helping Ukrainians with travel, etc however due to the numbers of applications rather than wait, as her flight was relatively cheap, I just paid this so she could get here quickly. Viktoriia arrives 22.40pm into Newcastle Airport on Thursday 5th May. My family, friends, community, and I, are all looking forwards to Viktoriia joining us. Viktoriia is also looking forwards to joining the Wise Steps programme where she can be supported even further with her search for Work, ESOL classes, and lots more.
"Viktoriia understandably must be nervous, her message about the flight coming here said, "I'm worried but I always believe in the best, and you support me morally very much, I thank you for that, and I am glad that I am going to you"
"Welcome to England, To Byker, my home and to the Wise Steps when you start Viktoriia."
Celebrating Partnerships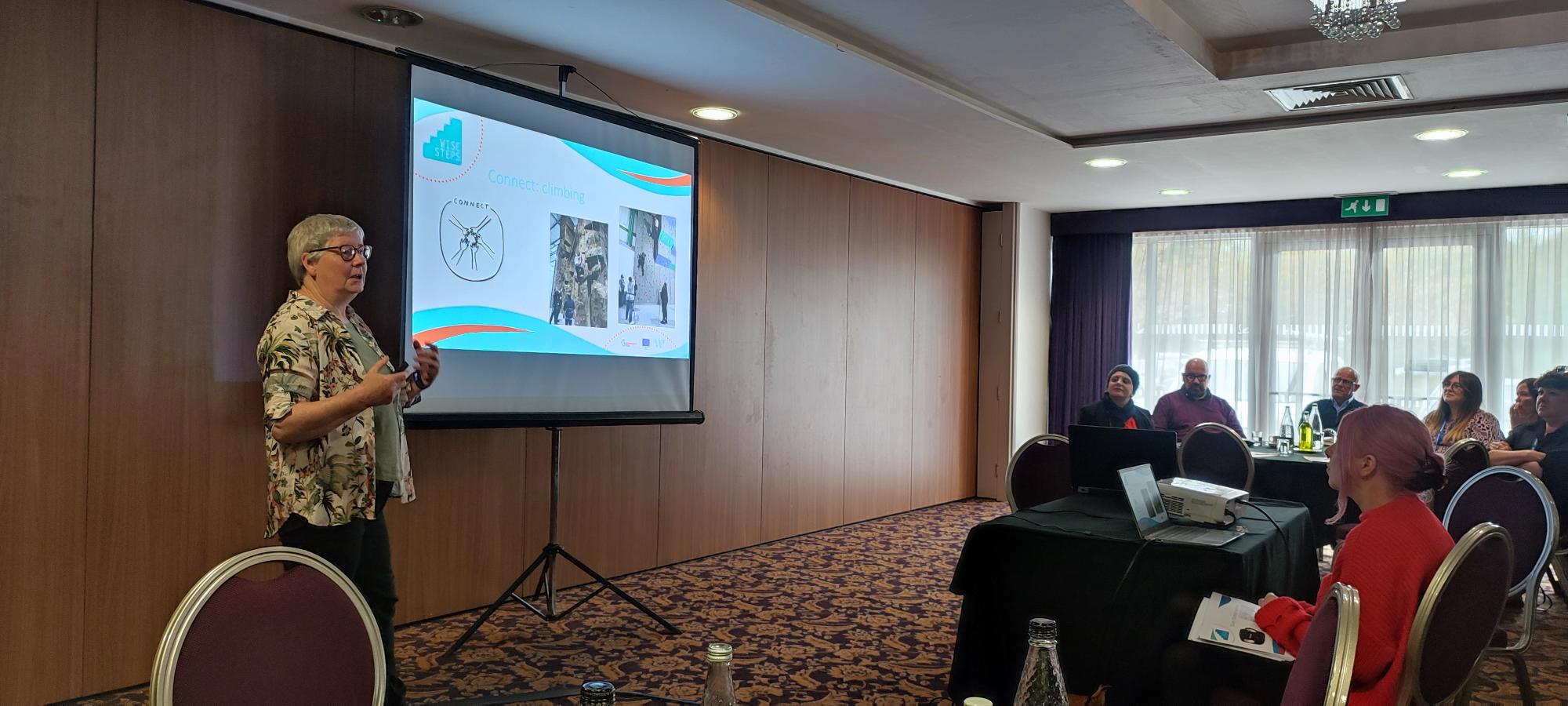 The Wise Steps Partnership Event took place last week in Clarion Hotel, East Boldon, Newcastle This event showcased & celebrated the 4000+ participants that have been supported by Wise steps and the 27 partnering organisations that deliver and support in transforming peoples lives.
This event showcased & celebrated the 4000+ participants that have been supported by Wise steps and the 27 partnering organisations that deliver and support in transforming people's lives."
ICT Tutoring available now for Wise Steps Participants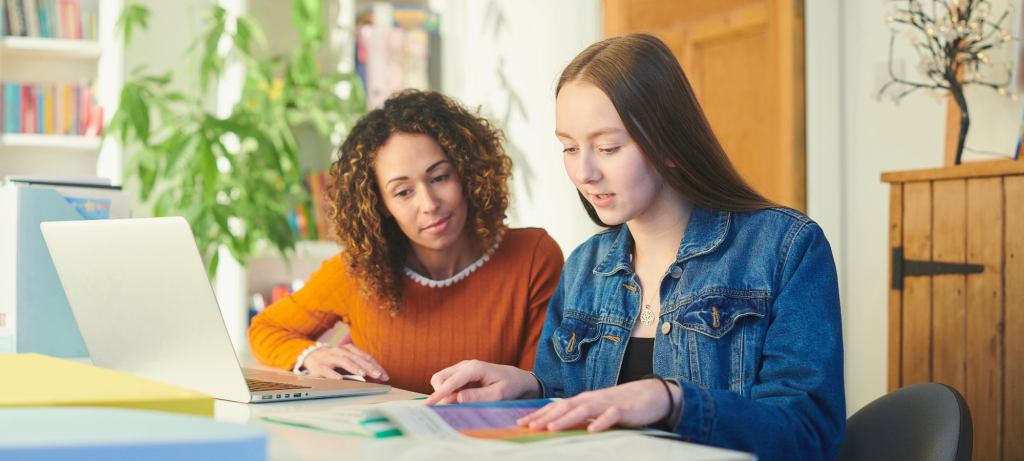 It's the perfect time to enrol participants with a Wise Steps ICT Tutor to benefit from weekly 1:1 support and gain a recognised qualification from exam board, NCFE. Across the whole of the Wise Steps geography, our ICT tutors have availability to support.

The Wise Group have two ICT Tutors working across the whole partnership area, who primarily teach accredited qualifications over an extended period. Learners are able to work towards Functional Skills ICT Entry Levels 1-3 or Functional Skills ICT Levels 1 and 2 over several months. These are ideal qualifications for learners wishing to develop practical, transferable skills in ICT in order to work confidently, effectively and independently in life. Some non-accredited support is also available e.g. digital inclusion/computer hardware, on a case-by-case basis. Teaching is typically delivered 1:1, out in the community, at a location agreed by the tutor/learner and equipment can be provided and/or purchased via the digital assurance process. We are committed to support learners to achieve the qualification before the end of the programme.
For North Tyneside and Newcastle, your tutor is Steff Parrott. In South Tyneside, Sunderland and Gateshead, this is Suha Tuzlaw. To make a referral, select 'WST Tutor Team' on YETI and indicate in the notes section that this is an ICT referral.
Free Vodafone SIM Cards for Participants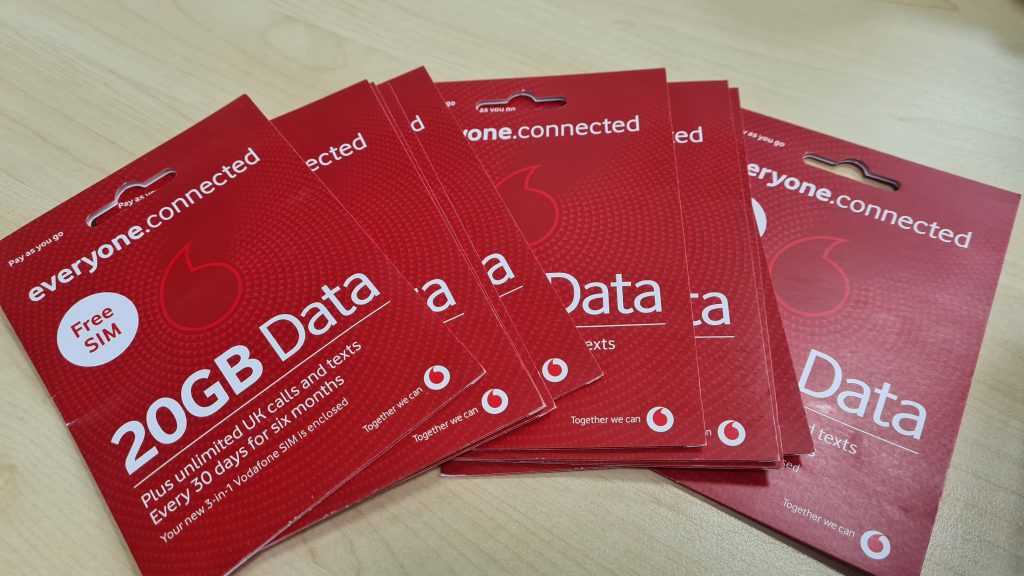 We have recently been successful in securing free sim cards for all participants with a Wise Group coach – these sim cards are free to use for 6 months and come pre-loaded with unlimited calls, texts and 20GB of data each month, from a charity scheme called Everyone Connected from Vodafone.
As we know, digital exclusion remains one of the most challenging barriers facing our participants and we anticipate that these sim cards will be crucial in enabling contact between participants and coaches over the coming months, will support them with job search and completing online training and improve their overall wellbeing as it will allow them to be connected with their loved ones, and access social media.
The application process is really simple, so we recommend that managers from all other coaching partners apply for their own participants in order to benefit. For coaching partners with less than 100 participants on their caseloads, you can expect an answer from your application within a few weeks, whilst those with larger caseloads may take a little longer.
You can read more about the scheme and how to apply here.
About Wise Steps
Wise Steps helps people in Tyne and Wear to change their lives through work. With funding from the National Lottery Community Fund and the European Social Fund, we're here to provide you with one-to-one advice, training and support to help you make those first positive steps towards work.
Visit our web page to discover more – https://bit.ly/3ywCN0p