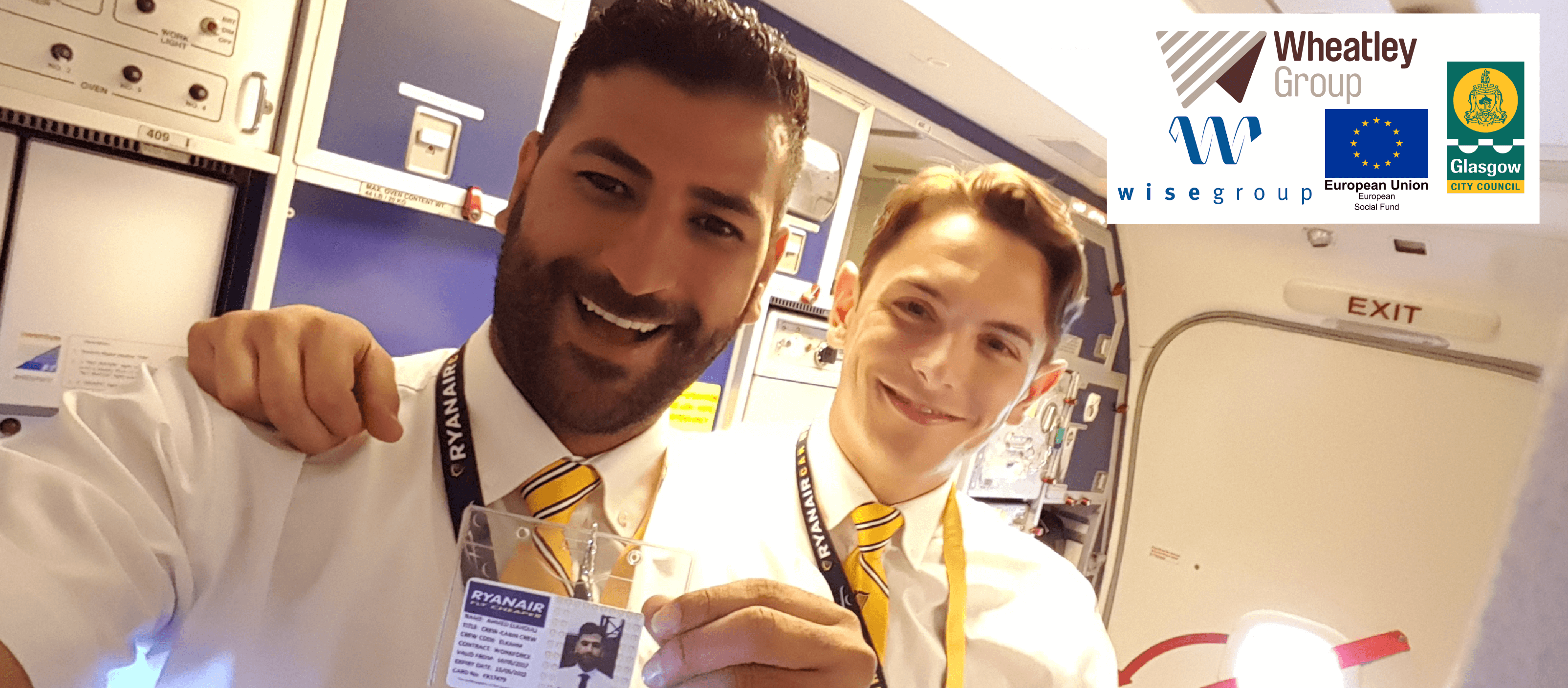 Ahmed, aged 30, registered for the Way Ahead programme and was assigned his Mentor, Alison Rhicard.  Ahmed has been registered Homeless for around 8 months after his relationship broke down and his partner moved away.  Since January 2017 he has been staying in a hostel in Glasgow.  He has no friends or family in this country.
When Ahmed met Alison, his ambition  was to secure a home and to find work in the travel industry which had been something that he had previously studied at college.  With Alison's help he managed to get registered with a caseworker for his housing whilst starting to explore opportunities that would give him the career he wanted.  Another issue that had been holding him back had been the fact that he had been issued with a £6000 tax bill.
Alison supported Ahmed in updating his CV and with job applications.  As well as this, she sought guidance on the outstanding tax bill and led to her appealing the bill on Ahmed's behalf.  When Ahmed heard that he had been successful in his application for Ryanair as Cabin Crew, Alison helped prepare him for interview which would be in Luton.
Ahmed got the news that he had been hoping for when he was called and told that he had been successful and that he would be taken to Bergamo, Italy for 6 weeks training before being assigned an area to be based in.  Needless to say Ahmed completed his training, staying in regular contact with Alison and sending her photos of various stages of his training, including when he was given his 'wings' which signified he was qualified as Cabin Crew.
Ahmed was told that his new base was going to be Palma, Majorca.  This sounded great although Ahmed was concerned about how he was going to get the money together for a deposit on a rental property out there.  It was around this point that HMRC contacted him and informed him that there had been a mistake and instead of Ahmed owing them £6,000 they actually owed him just over £500 which was enough to secure his part of the deposit on the property he was sharing with his new colleagues in Palma.
Ahmed loves his job with Ryanair and took his first flight in his new role on 21st May, 2017. Alison continues to get regular updates and pictures on his progress.