The below blog was written by HES' Amy Curtis. We want to thank Amy for taking the time to put this piece together.
Bi Visibility Day is celebrated on September 23 and recognises bisexual history and addresses the challenges faced by people who are attracted to more than one gender. It is often celebrated by social events and workshops. A special emphasis is placed on individual stories and support.
Bisexual people often experience higher levels of mental health problems and intimate partner violence. Stonewall has published a health briefing that discusses this in more detail.
See below for a list of famous bisexuals:
Frida Kahlo
Marlene Dietrich
David Bowie
Alan Cumming
Lady Gaga
Frank Ocean
Freddie Mercury
Why is Bi Visibility day important to Amy?
My sexual identity is important to me. Often I am seen as either straight or lesbian/gay depending on the relationship I am in at the time, so my sexuality is erased. No matter who I love, my sexuality does not change, and having a day that raises awareness to the challenges my community faces is important.  Raising awareness that bisexuality is a valid choice is essential, and I feel having this day helps do this. If I had a day like this when I was growing up, I could have spent more of my life as my true self.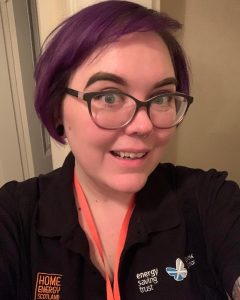 Why is Bi Visibility day important to the Wise Group?
As we are developing our Diversity and Inclusion programme within the Wise Group, it is important to recognise special days within the calendar. Bi Visibility day gives us an opportunity to highlight an underrepresented community and hopefully help us learn and grow.
Bisexual people are not always visible, so highlighting this day is important for our colleagues who share this identity. You are seen, and you are valued. 
If you would like to discuss this further, or feel like you would like support in this area, please give our Diversity and Inclusion champion Amy Curtis (they/she) an email at amy_curtis@thewisegroup.co.uk .