Welcome to your monthly Wise Steps roundup, sharing the latest news and achievements from our participants and colleagues! Summer is here and the team continue to support people in Tyne and Wear transform their lives through work. Check out the latest news below:
Colleagues Supporting Ukraine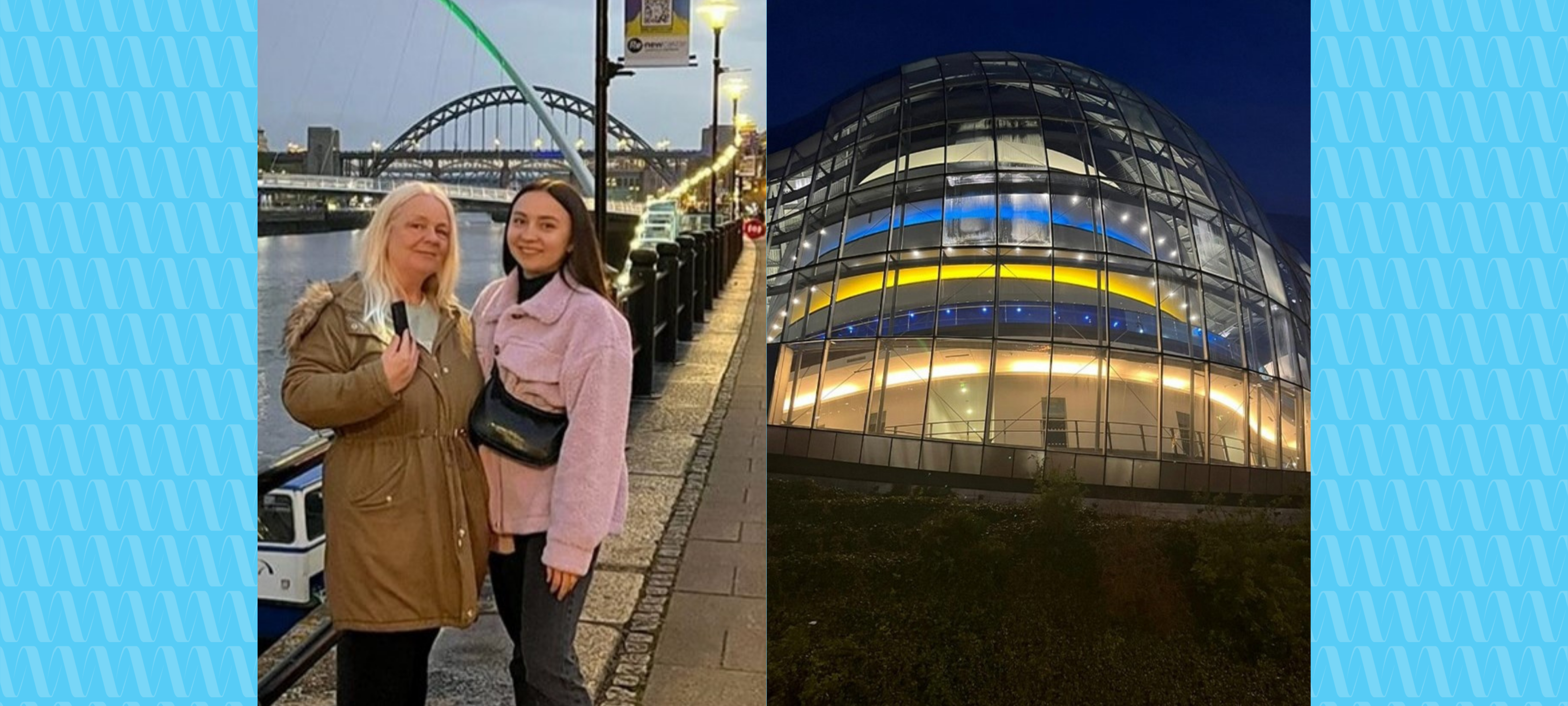 In our last newsletter we told you about Annette Patten, one of the Wise Steps coaches who has kindly opened her home to a 25-year-old Ukrainian refugee called Viktoriia who has now settled in well and made lots of new friends.
In the short time since she came to the UK, she has done so much and achieved lots. She has been given a laptop to help her with her English studies online and is doing ESOL classes with Jets, she also uses the laptop to keep in touch with her mum and grandmother.
She visited Newcastle quayside and when she saw the SAGE building lit up, she was overwhelmed, her words, "I am so far from home in Ukraine, yet Newcastle building lit beautifully in Ukraine colours – thank you"
Annette has now enrolled 6 Ukrainian refugees including Viktoriia onto the Wise Steps programme and is expecting a couple more to join soon. Annette recently took all of her new sign ups along to a local wellbeing centre in Walker called Monday Matters at the Boste.
The group included a mix of English, Croatian and Ukrainian participants, one from Lviv, one from Kviv and one from the Donbas area (near Mariopol) They all got on really well together and will now be able to continue to go together and support each other once Wise Steps ends.
Michael's Wise Step's Journey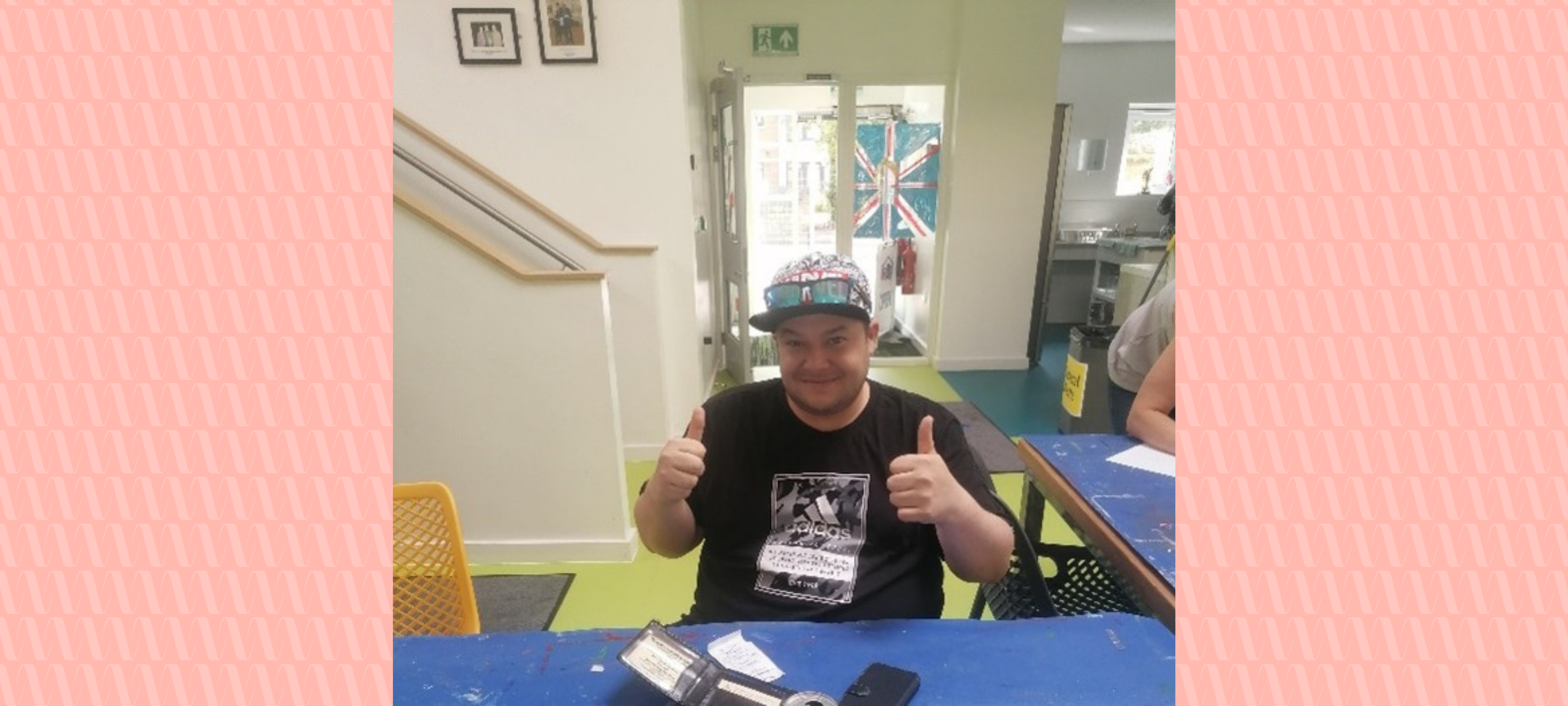 After being unemployed for 18 years Michael was recently successful in achieving a full-time job at NUFC. When Michael first met his coach, Annette he was shy and extremely anxious and nervous, however Annette watched him grow and regain his confidence. Michael has been a great support to other participants continually watching out for them and providing words of encouragement. Michael wrote about his journey in his own words. Here they are:
"When I first started working with the wise steps group I was very quiet and anxious, then with encouragement from my coach over the following months, I took part in the wellbeing challenge , which helped me realise that there are steps I can take to change my state of mind and motivate myself and as a result of this course and endless support of my coach, I became more confident, and participated in all group sessions, making many new friends, and attending many 1-1's including many telephone calls for support I was feeling stronger and confident every day.
I have also attended my English lessons with Paul my tutor and really enjoying doing this. We are never too old to learn.
I also attended a local group in Walker recommended and supported by my coach called Monday Matters, moving out of my comfort zone, and again making many new friends and support networks.
Recently through Wise Steps. Annette informed me that her manager was aware of some vacancies at NUFC and was I ready to apply for such a position. I was thrilled to be asked and was a little nervous, but I had worked a similar job there when I was much younger and remember how much I enjoyed this, so Annette helped me with a CV (I had not worked for nearly 20 years), she submitted my CV, and I was invited to interview. Annette took me shopping for interview clothes and the rest was then down to me. I was overjoyed to get the call that I was successful in interview and offered the 40-hour post of Janitor.
I do not think I would have been able to do this without the continued support from my Wise Steps Coach Annette and all the friends I have made so a massive thanks to everyone, it just shows with the right support and personal motivation you can set out and accomplish goals you set yourself."
Lora's Wise Steps Journey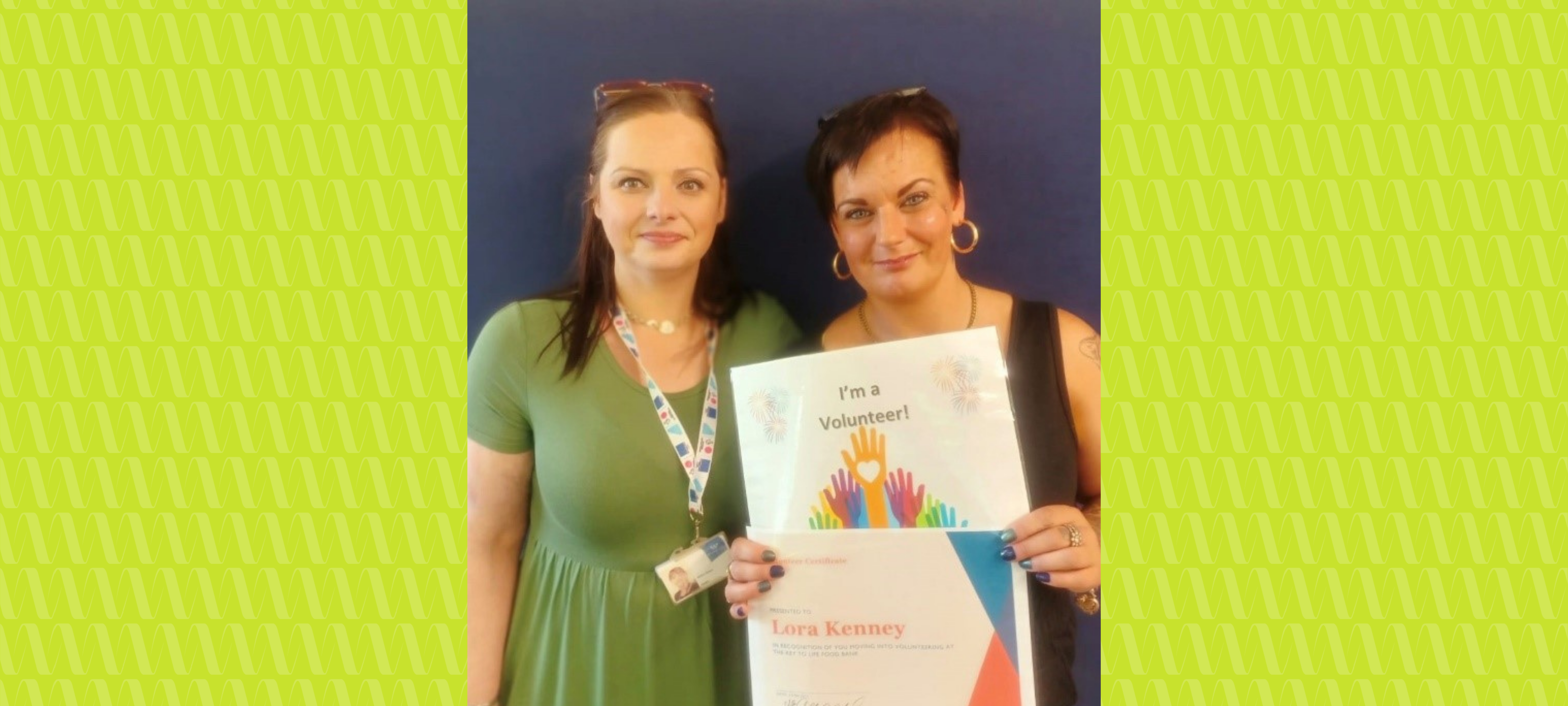 Lora was referred to Wise Steps just before to the start of the pandemic.  Her work coach, Alison Green said: "She has had the most horrendous life, some of the most traumatic life experiences I have heard in my 15 year career. I honestly did not know where to start. She had no contact with her 2 children who were in the care of dad, multiple physical and mental health conditions, as well as a dependency on cannabis. Her vulnerabilities were so high, I was honestly terrified for her when we went into lockdown. She was moved to South Tyneside for her own safety and had little to no "appropriate" support network"
Over the last 18/24 months Alison has supported Lora with accessing appropriate medical support, positive encouragement to lesson her dependency on substances, supporting her to work effectively with services to gain access to her children, accessing medical support, supporting her with budgeting and managing her tenancy.
Slowly but surely, she has made improvements, she is now able to manage all of the above independently, her communication has significantly improved, and she has the most amazing contact with her children.
Lora asked of there was anything she could do to bring a bit more routine into her life, so Alison spoke with the local foodbank and was able to secure 2 mornings a week volunteering, taking referrals and signposting people for additional support.
Lora popped in to see Alison after her final shift of the week, to say thank you and spoke:
"I feel so much more self-worth, I want to be able to help people facing hard times as I have done. I also feel valued, and I can't thank Wise Steps enough for all that you have done for me, thank god you were not afraid of a challenge!"
Wellbeing activities
We are currently hosting a series of centrally organised activities – If you who would like to join any of the group activities – please reach out to Lisa_French@thewisegroup.co.uk OR the lead coach for the activity.
ART CLASSES
Gateshead Tuesday afternoons from 12th July – Get in touch with Lisa or Shona Dhillon  (contact LISA to arrange sessions in your own venue)
These classes can be arranged for other locations, all materials provided, any ability can attend.
NOURISH FOOD SCHOOL – COOKERY CLASSES – 4-week course
SNCBC – Shiney Row (starting 4th July 10-12noon) 
Starting Gateshead – Bensham Grove 11th July 1-3pm 
(Sunderland & South Shields are scheduled for September once the schools return, Newcastle TBC)
GUITAR CLUB
Hosted by Hugh McGill – The Beacon, Newcastle, 1-3pm every Friday.
Please get in touch with Hugh, if you would like to join this group. Equipment provided (We are able to purchase instruments for participants who attend regularly)
Coming soon – HAPPINESS TRAINING
The science of Happiness is coming to Wise Steps 
Launching in AUGUST we will be hosting weekly Happiness Workshops for participants. Each week we will focus on a different aspect of the science of Happiness in order to improve our wellbeing and mental health. Sessions are 90 minutes.
If you are interested in hosting Happiness Workshops for your participants, please get in touch with Lisa French to arrange these sessions in a venue near you.
OCTOBER – Black History Month
Celebrate Black History Month in October with Lisa.
Lisa has recently qualified as a Kingian nonviolence Trainer and will be offering her workshop – Introduction to Kingian nonviolence to participants in October.
Kingian nonviolence is the legacy of Dr Martin Luther King (developed on his final conversation with Bernard Lafayette on the morning he was assassinated), and explores the thinking, civil rights history and methodology of Dr Martin Luther King to enable social change.
The course helps participants:
Understand their values,
Relationship building
Learn about conflict & conflict resolution skills (for home, work and the community around us),
Steps & Principles of nonviolence
Develop leadership & self-care skills
Motivate personal & social change
Workshop's will be 4 half days over the 4 weeks of October.
Get in touch if you would like to host this workshop in your own location.
About Wise Steps
Wise Steps helps people in Tyne and Wear to change their lives through work. With funding from the National Lottery Community Fund and the European Social Fund, we're here to provide you with one-to-one advice, training and support to help you make those first positive steps towards work.
Visit our web page to discover more – https://bit.ly/3ywCN0p