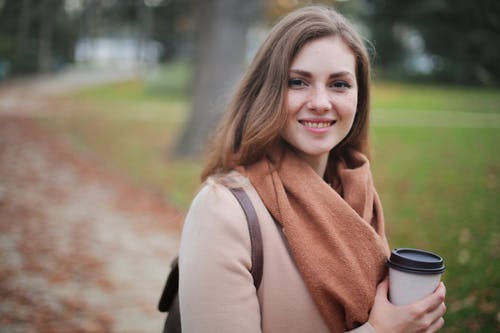 Katrina had been unemployed for almost two years when she first got involved with Fair Start Scotland.  She had an HND in Interior Architecture and had previously worked in that field, however following a prolonged spell of mental health issues; she wanted to pursue a different line of work.
When Katrina first met her coach Carole, she was extremely nervous, had little self-confidence and confessed that she felt "lost".  The first few weeks were all about getting to know one another, developing a trusting relationship.  Working on a one to one basis, Katrina felt she was able to open up to Carole, and could rely upon and trust the recommendations she was making. 
With experience in the cleaning industry, Katrina was keen to go back to this line of work and so they talked about completing relevant training and gaining new qualifications.  Katrina completed COSHH (Control of Substances Hazardous to Health) training, a one day course based in our Paisley office.  Whilst at first she was apprehensive to attend, nervous about stepping outside of her comfort zone, Katrina thoroughly enjoyed being in a learning environment once again, and enjoyed meeting other Fair Start customers. 
Next step was to review her CV, making relevant updates and targeting cleaning opportunities.  Katrina was then introduced to the Fair Start Employment Support Advisor, Mary-Ann, who used her contacts to source a work trial for Katrina.  Again, this was a very big step for her, having been somewhat socially isolated for the last few years, but she embraced the opportunity and enjoyed the experience.
Now that her CV was up to date with training, qualifications and relevant work experience, Katrina was ready to start applying for jobs.  After just two applications, Katrina was invited for an interview with BBC Scotland – a huge boost of confidence for her. 
Katrina once expressed to her coach that she thought Fair Start Scotland was "just another programme she had to come on to find work" but now says that Carole's support has helped find her inner confidence and her self-esteem is back on track.  She pushed herself out of her comfort zone, tested her boundaries, and has come out of the whole experience feeling like a much stronger person.  Whilst we haven't yet found the right job for Katrina, this is just the beginning of a new chapter for her and we are extremely happy for her, and proud of the work she has done to get to this point.